TREVOR CLENDENIN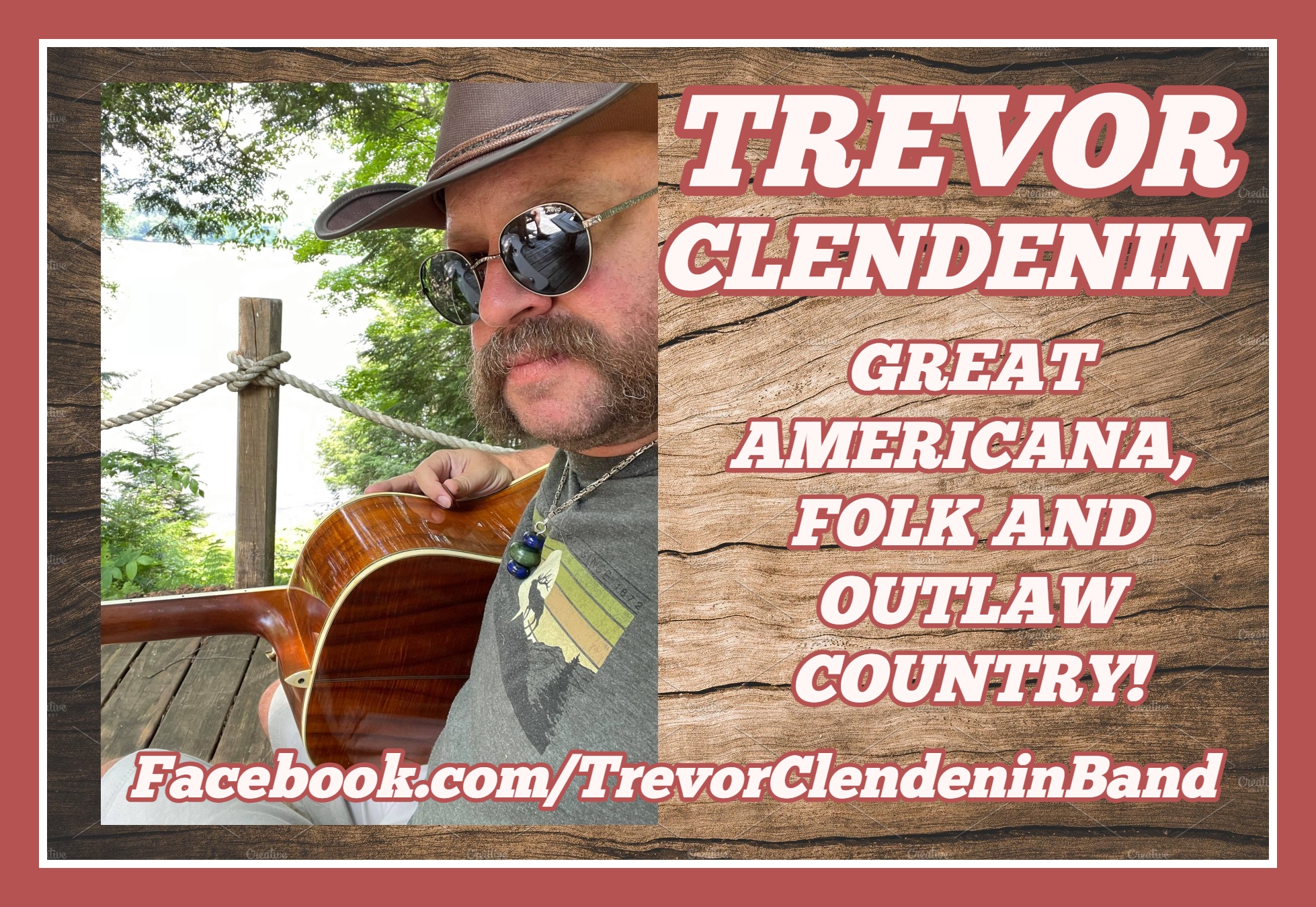 Trevor Clendenin is an American songwriter and recording artist based out of Savannah, GA. Available for public and private bookings.
Trevor founded the Boulder, CO jam band, Running With Sally, with drummer Chris Sheldon (Great American Taxi, DeadPhish Orchestra, Steely Dead) in 1997. Their singular album, The First Sally, was released under the HapiSkratch record label in 2000. Shortly after being named Boulder Weekly's Best New Band of 2002, Trevor joined Zuvuya, a touring side project of drummer, Michael Travis (The String Cheese Incident, EOTO) and Xander Greene, as its road manager and opening act. In the summer of 2005 he moved to the Caribbean island of St. Croix, USVI where he spent a few seasons playing the beach bars and nightclubs. In 2007, Trevor returned to Boulder's frenetic music scene and formed The Higher Good with his old friends Chris Sheldon and Paul Murin (Phix, DeadPhish Orchestra). The powerhouse rhythm and improvisational skills of his bandmates matched with Trevor's songwriting and vocals quickly led to performances at legendary Colorado venues like the Fox Theater, Boulder Theater, and Quixote's True Blue.
The Higher Good went on permanent hiatus in 2009 and Trevor returned to St. Croix where his duo, The Gun Bros., became an island favorite and enjoyed special guest appearances by Chris Sheldon and bassist, Brian Adams (Great American Taxi, DeadPhish Orchestra, High Hawks). Following a 4-year hiatus from performing, he rejoined his Running With Sally bandmates for a reunion show in the fall of 2016, accompanied by many friends and local heroes. Feeling the love, he resolved to begin again and joined a project shortly after relocating to Savannah, GA in 2017. Following an exciting couple of years playing the local hotspots with the band that came to be known as Mostly Goodspell (and the pandemic of 2020) he's focused again on connecting with his audience through more intimate engagements and producing a new album of original music. More recently, he was a featured artist as part of the ongoing Rising Creek Music Series in Statesboro, GA. Running With Sally and The Higher Good are currently playing special events and look forward to the future in Colorado and beyond. Look for Trevor and his duo, featuring Brooks Easterling (Mostly Goodspell) on upright bass, in a Savannah area venue near you. Do you play banjo? Stay tuned!
Links: