Georgia Statewide Country Music News
This page is dedicated to news around Georgia about artist, bands, venues, etc. If you have any news you would like to share on GC, please drop us a line at info@Georgia-Country.com
GEORGIA SINGER, BRANDON WHITLEY SIGNS WITH DARE RECORDS IN NASHVILLE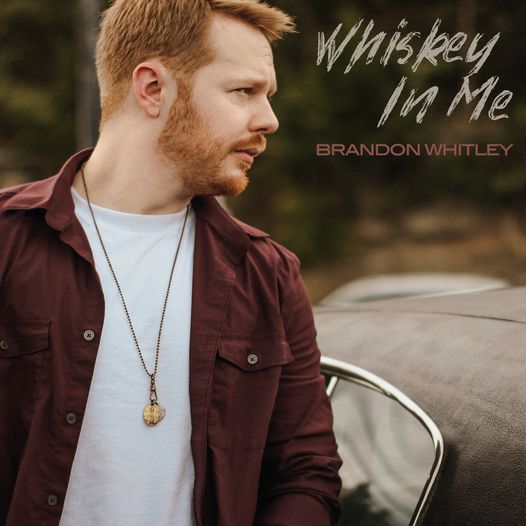 Georgia singer, Brandon Whitley has signed to DARE Records, helmed by CEO and Founder (and GRAMMY-winning producer) Michael-Anthony "Mooki" Taylor. The Georgia-born singer-songwriter will celebrate the new partnership with a new track, "Whiskey In Me," releasing September 16. Hailing from rural GA, Nashville-based Whitley's music is a tapestry of elements and sounds as versatile and diverse as his own journey. His exurban hometown of Monroe, GA is nestled between a college town, Athens, GA, and the bustling metropolis of Atlanta. As a result, his musical influences are varied and rich: elements of rock, blues, and country are woven together, resulting in a unique sound that lends itself seamlessly to the newly diversified and modern country music landscape. DARE Records' Michael Anthony Taylor says, "Brandon Whitley's 'Whiskey In Me' had me at the drop of that undeniable hook: 'I just wanna love you!' Having lived in Music City myself, and felt the pulse of the hottest in country music being created and released, I knew instantly that this song is a bona fide, Nashville-birthed hit! And not to mention... that voice!" Whitley co-wrote "Whiskey In Me" with Autumn Marie Buysse and Chase McDaniel. The song was recorded at Saxman Studios in Nashville with Grady Saxman (Luke Combs) on drums, Devin Malone on acoustic guitar, Sol Philcox-Littlefield (Luke Combs) on electric guitar, Luke Moseley on keys, and Lee Francis (Jon Pardi) on bass. Source: Maruska Media Nashville
MULTI AWARD WINNING JOSH COURSON SIGNS WITH VISTA 22 ENTERTAINMENT

NASHVILLE, TN, USA, March 22, 2022 /EINPresswire.com/ -- Macon, Georgia native Josh Courson, who was named the Georgia Country Awards 2020 Male Artist of the Year and 2021 Overall Artist of the Year, has joined the growing roster of Vista 22 Entertainment. Country singer/songwriter/guitarist, Courson is releasing a 6-song EP titled "Wrecked This Town" expected late Fall with the first single "Can't Stop" dropping on April 8, 2022. The EP was recorded and produced with Elliott Didur and Jason Wyatt in Nashville. Additional singles include an ode to top shelf Scotch titled "Johnnie Walker Blue" and a poignant song about a father and son relationship titled "Showed Ya Son" that will release in time for the Father's Day holiday. Courson has a knack for writing catchy rock driven Contemporary Country and his sound has been described as the Green Day of Country. He performs everything from Punk Pop to Southern Rock, Alternative and Old School Rock. Courson has released a string of singles since 2018 with his country rock anthem "Here for the Beer" making its way to local radio where it spent four weeks at the #1 spot, and nine weeks in the Top 3. Dan Lavery and Patra Sinner of Vista 22 say "Josh did not hold back on this EP. Every song is a barn burner. He was in the process of recording when we met so we first heard the project in work tape format while sitting in an airport. We were both already at 'yes' before we made it through the first song. And, personally, Josh is hard working, appreciative, kind and humble. We couldn't ask for more." Courson is also a featured artist for Breedlove Guitars. With multiple shows throughout the Southeast on the books, you do not want to miss his electrifying live performances which have been a driving factor in the accolades he has received. More information on music release dates and tour can be found on Courson's website and socials. Patra Sinner, Vista 22 Entertainment, +1 615-314-3100, Info@Vista22.com (Source: Einnews.com)
GEORGIA COUNTRY SONGWRITER, BRUCE BURCH PASSES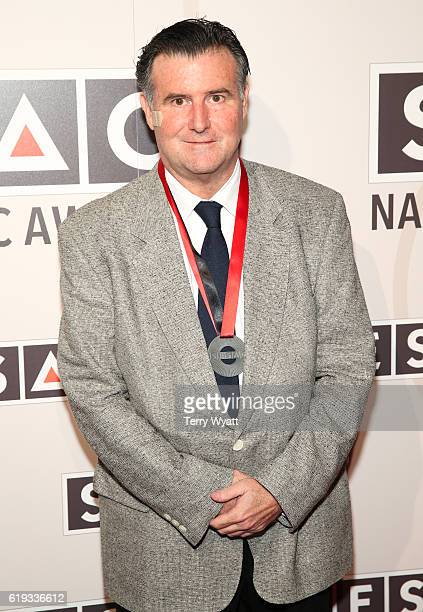 (March 15th) Bruce Burch, a hit country songwriter and Gainesville native who helped establish a long series of benefit concerts in the city, died early Saturday, March 12, at his home in Nashville, He was 69. His daughter, Sarah Stenzel, said that the cause was complications from leukemia. Burch co-wrote two hit singles for Reba McEntire, "Rumor Has It" and "It's Your Call," among many other songs for prominent country artists including Faith Hill, George Jones and T. Graham Brown. When "Rumor Has It" became a hit in 1991, he had a limousine pick up his kids from elementary school, Stenzel recalled. "I remember they made a big sign that said, 'Rumor Has It number one,'" she said. "It was very exciting." Burch helped found an annual concert series in Gainesville originally known as the Bruce Burch & Friends Honor John Jarrard Concert, which raised money for local nonprofits through the John Jarrard Foundation. Burch grew up with and went to school with Jarrard, a fellow songwriter and Georgia Music Hall of Fame member who died of complications related to diabetes in 2001. The foundation raises money for local nonprofits including Good News Clinics, the Boys and Girls Clubs of Hall County and Georgia Mountain Food Bank. (Sources: Gainesville Times)
GEORGIA HIT SONG WRITER, MIKE DEKLE PASSES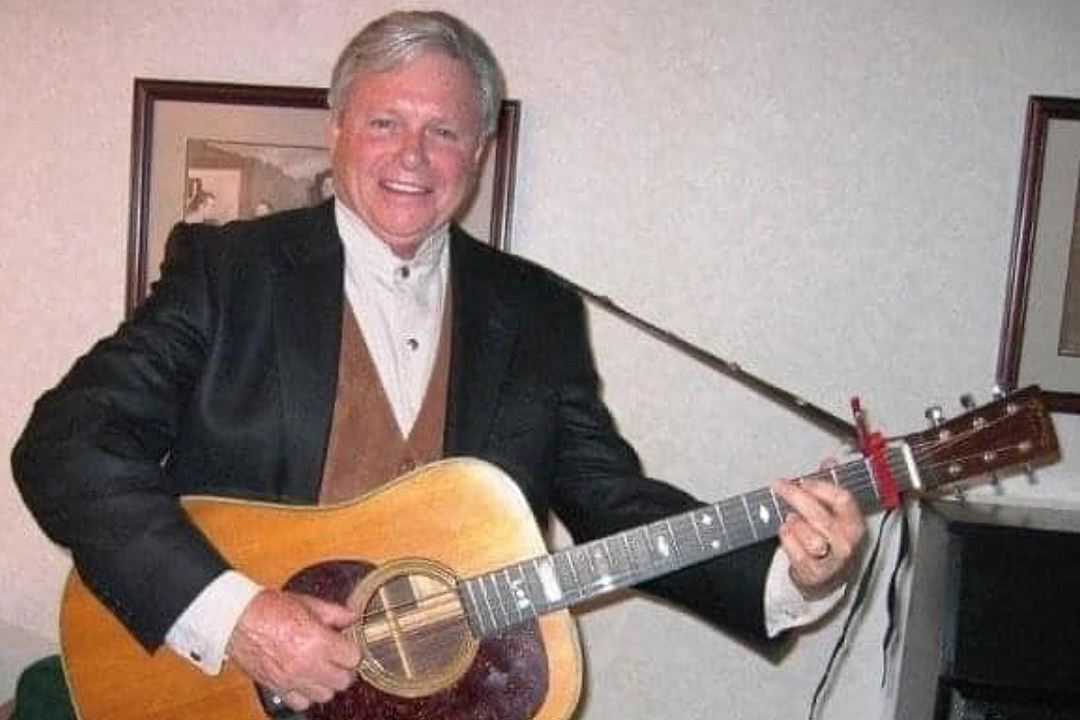 Athens based songwriter Mike Dekle, passed away last Thursday, Feb 24th. Born in Panama City, Fla., Dekle's career as a songwriter took off in the early 1980s after moving to Nashville with a dream of find success as a solo artist. Acclaimed songwriter and producer Byron Hill was one of the first to take a chance on Dekle, agreeing to produce his song "Scarlet Fever." The tune soon caught the ear of Kenny Rogers, who recorded his own version of the track. It went to No. 5 on the Billboard Hot Country Songs chart in 1983. Soon after, Dekle signed a deal to write exclusively for Rogers. "Two Hearts, One Love," "People in Love," "Some Prisons Don't Have Walls" and "Someone Must Feel Like a Fool Tonight" are just a few of the songs he wrote for the country legend. After their contractual agreement ended in 1987, Dekle's song "A Day in the Life of a Fool" was recorded by George Jones for his 1988 album He Stopped Loving Her Today, and by Keith Whitley for his 1988 breakthrough LP Don't Close Your Eyes. In 1997, Tracy Byrd took "Don't Love Make a Diamond Shine," which Dekle co-wrote with Craig Wiseman, into the Top 20 on the country charts. Joe Nichols also made Dekle's "Size Matters (Someday)" a Top 10 hit in 2006. After moving to Athens, Dekle worked with Brantley Gilbert, co-writing and recording multiple tracks together for his albums Halfway to Heaven, Just As I Am, Read Me My Rights and The Devil Don't Sleep. Gilbert, who co-wrote his No. 1 hit "Country Must Be Country Wide" with Dekle and Colt Ford, shared a moving tribute to his friend and creative collaborator on Facebook. Dekle died after a battle with lung disease. (Sources: TasteOfCountry.com)
JACOB BYRANT DEBUTS ON THE GRAND OLE OPRY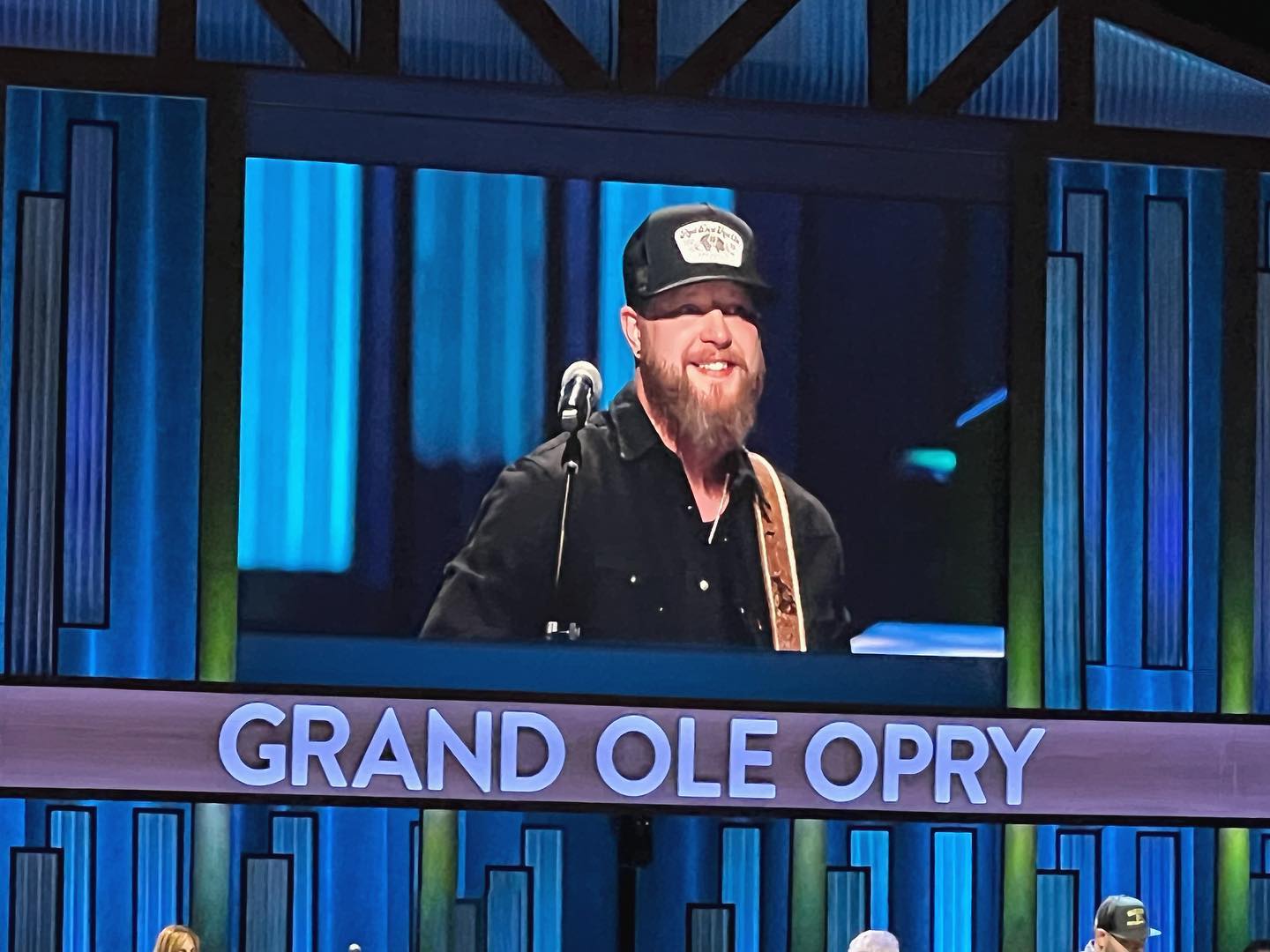 Another Georgia country singer had made their way to the stage at the Grand Ole Opry in Nashville. Jacob Bryant debuted at the Grand Ole Opry this past Friday night, Feb 18th, just one month after the release of his Bar Stool Preacher album. Bryant was announced by Grand Ole Opry member and No. 1 Billboard charting artist, Mark Wills. His powerful performance of "Heartbeat" and "Sometimes I Pray" received a standing ovation from the audience. "I'm beyond grateful to have performed at such a historic venue like the Opry, which has played such a huge part in country music. To have had my wife, daughter and son as well as my team to experience this with me is an absolute blessing. God is good," Bryant shared. Jacob has been performing around north Georgia since his teens with always a dream to make it big time. Well, making it to the Grand Ole Opry is pretty much "big time". (Sources: TheCountryNote.com)
LOWELL OPRY RETURNS TO WEST GEORGIA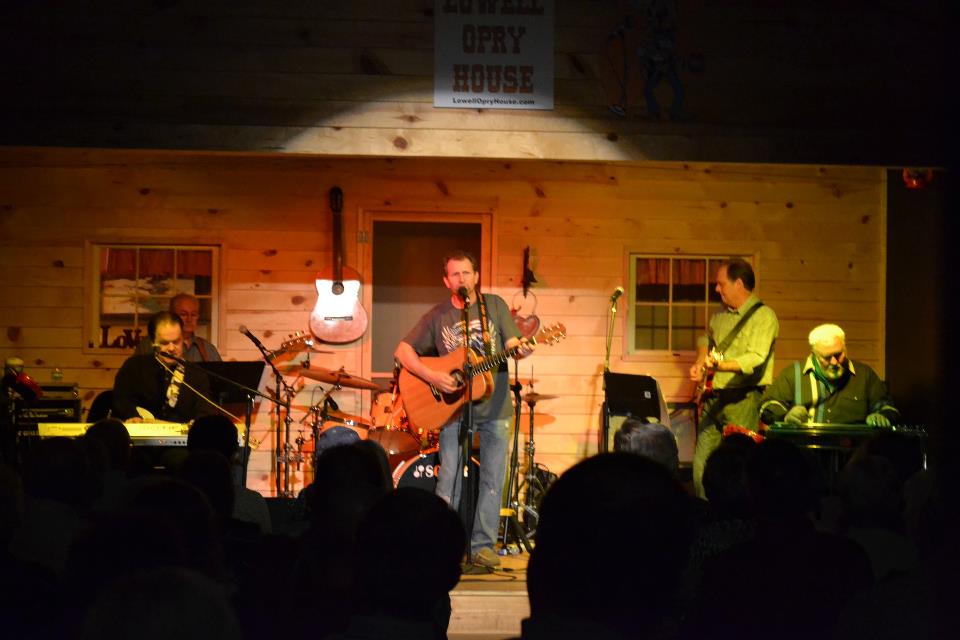 (Dec 21st, 2021), The Lowell Opry Show will RETURN to the west Georgia area starting in January. George Britt and his Lowell Opry Show will return to the stage on Saturday, January 1st at 2pm. The new location will be at Copeland Hall in Bowdon. For several years, the Lowell Opry will held on George Britt's land, south of Carrollton. The show ended a few years back as the Britts closed the show to travel and spend more time with family. But after demand for the show built, the band and cast for the show pulled back together to perform on the stage again. After playing shows in October and November, the decision to bring back the Opry was made. The Lowell Opry has been regarded as one of the best Oprys in Georgia. The show contains many classic country standards from the 60s to the 90s. Several guest singers have been part of the show in the past such as Mimi Gentry and Katie Deal.
MILL TOWN MUSIC HALL TO CLOSE AT END OF THE YEAR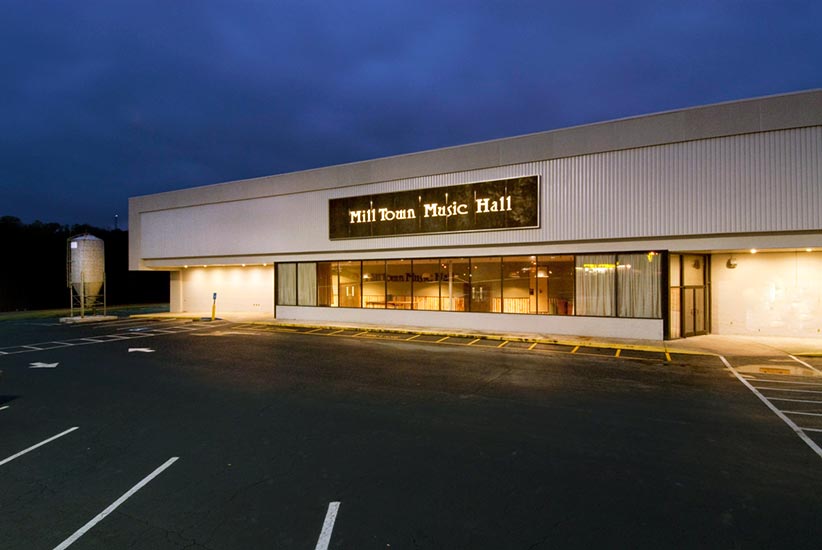 (Nov 5th, 2021) The Mill Town Music Hall in Bremen will have their last concert on when John Berry takes the stage for his annual Christmas show. Mill Town Music Hall opened in January 2012 and had hosts 25-30 concerts every year. The theater is located at 1031 Alabama Avenue in the Mill Town Marketplace complex in a completely revamped facility that previously housed an Ingle's grocery store. Mill Town primarily hosted concerts by Classic Country, '90s Country, Motown, Classic Pop/Rock, Bluegrass, and Gospel artists. Some notable performers who have appeared at the venue include Loretta Lynn, Kenny Loggins, The Charlie Daniels Band, Sara Evans, Charley Pride, The Gaither Vocal Band, The Nitty Gritty Dirt Band, Tanya Tucker, The Oak Ridge Boys, and The Temptations. Mill Town Music Hall was founded by Bremen natives, Randall and Tena Redding. The Reddings had purchased the shopping complex a few years prior to Mill Town's opening to keep the shopping center vibrant after the flagship WalMart store vacated the center to build a new superstore. The venue has been recognized by many in country music as one of the premier concert venues in Georgia and the south. and in 2016 they received a Georgia Country Award for Concert Venue of the Year. Randal Redding passed away this past year which lead to changes at the venue. No particular reason for them closing has been given. The venue will be taken over by a local church.