Georgia-Country.com Artist of the Month
On a monthly basis, Georgia-Country.com spotlights a Georgia artist that we feel is furthering their career in country music. Below is our current artist of the month. We hope you enjoy reading their interview and getting to know this artist more. Be sure to check out their music, videos and schedule for the month. If you are a Georgia-based artist, 18 and over, and would like to be considered for Artist of the Month, please contact us with your name and a website to review.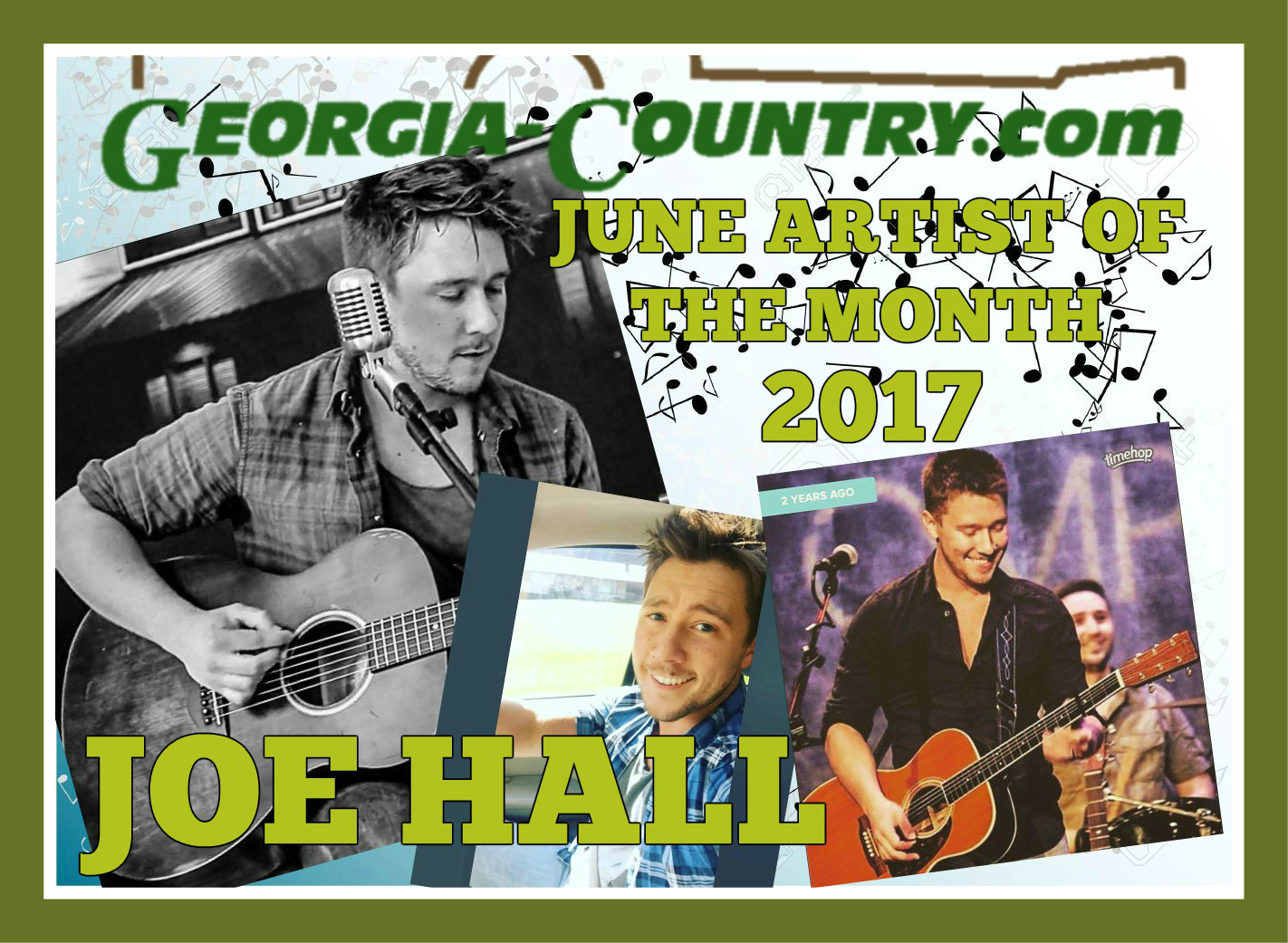 Our June Artist of the Month is the Joe Hall. Read his interview below as GC ask him questions about his career in country music. Then check out his music in videos at bottom of page.
GC: Joe, lets get Georgia familiar with you. Where were you born, raised and a little about your life today?
JH: I was born in Covington Georgia. I moved to dacula in 7th grade and then went on to go to mill creek high school. My dad played in bands and sang all his life, so there was a always a guitar laying around. And he taught me when I was 13. Right now I am with Fitzgerald Hartley management and William morris agency. My wife and are expecting our first child in late October.
GC: What was the earliest you can remember performing for a crowd?
JH: That would be when I was 16. I played a talent contest at the discover mills food court.
GC: What was your musical influences early on?
JH: Definitely Elvis Presley. I would play the 68 comeback special on DVD over and over again. Keith urban was also a huge influence early on.
GC: You write allot of your own material. What influences you most in your songwriting?
JH: Sometimes what is going on in my life, but a lot of times I'm just inspired by a great melody or hook that captures me.
GC: Where has been one of your favorite places to play and why?
JH: Wild bills was been great to me ever since I started playing with a band. A place called Del rio has really let me really dial in what I do since I get to play there so much.
GC: Has there been any one favorite moment on stage and what was there?
JH: Definitely opening for Chase Bryant at the grizzly Rose in Denver Colorado a few months ago. An unbelievable crowd that gave me so much love.
GC: If you could go on the road with any one artist, who would that be and why?
JH: Definitely Keith Urban. That would be a huge dream come true. No one puts on a show like that guy. His stage presence and charisma is second to none.
GC: What would be your #1 tip for any young artist just starting out?
JH: Just to play as much as you can. There's only one way to get good at what you do. And that is to do it over and over again until it's second nature.
GC: Where would you like to be say in ten years, with your career?
JH: Hopefully touring and recording great records. I would love to still be doing this in ten years.
GC: What are your plans for the rest of 2017?
JH: To keep writing and playing shows to the best of my ability. Then to meet my daughter and hang out with her :-)