Georgia Statewide Country Music News
This page is dedicated to news around Georgia about artist, bands, venues, etc. If you have any news you would like to share on GC, please drop us a line at info@Georgia-Country.com
CRESCENT CITY TAVERN IN DALTON WINS NW GAR BAR OF THE SUMMER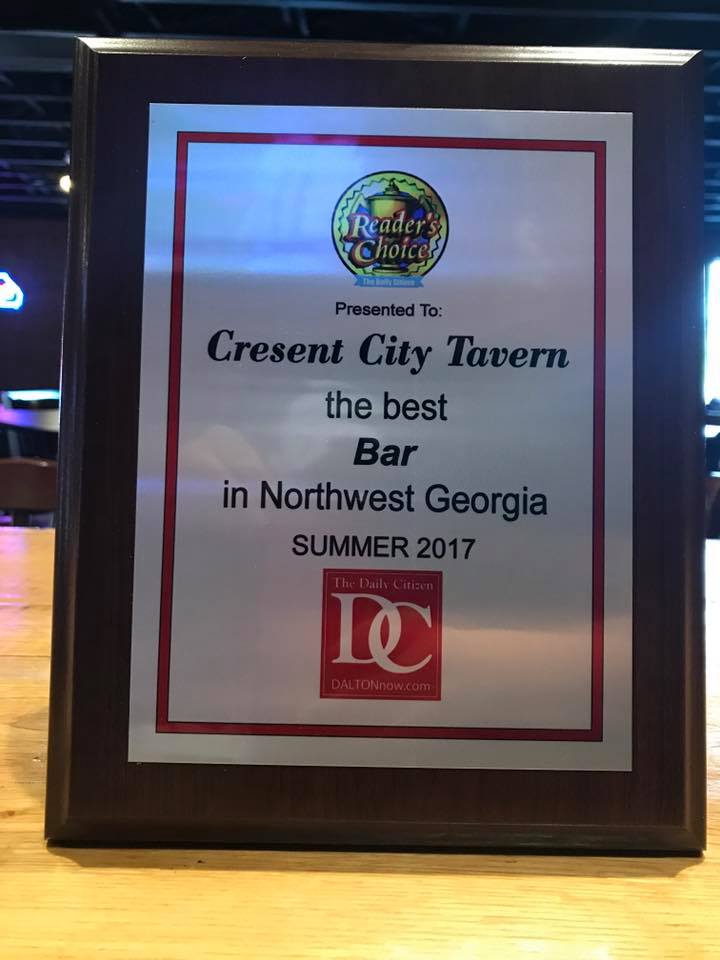 (Sept 22th) Crescent City Tavern in Dalton this week was voted "Best Bar in Northwest Georgia for the summer of 2017". Manager Bruce West received the award. Crescent City Tavern opened earlier this year and features live music weekend nights and regular features country music artist and bands.
SOUTHERN COMFORT BAR IN ATLANTA TO BE IN NEW JENNIFER ANISTON MOVIE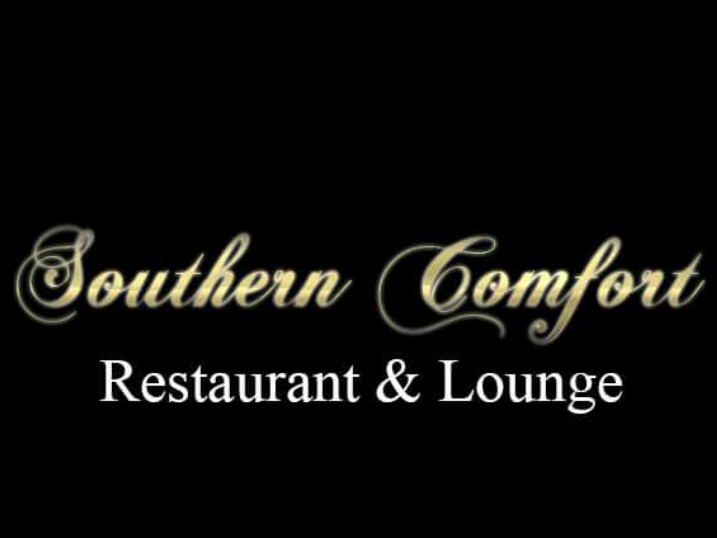 (Sept 12th) Southern Comfort, located in Conley, a suburb of Atlanta, will be closed for two weeks in Sept and Oct as a new movie, starting Jennifer Aniston is being filmed. GC doesnt know what the name of the movie is at this time. The movie required a more "honky tonk" feel thus why the venue was seeked out, per Pat, the manager of Southern Comfort. Atlanta area country bars have been featured often in movies and videos over the years. The old Miss Kittys in Marietta was featured often in several Confederate Railroad and Travis Tritt videos. Dixie Tavern was in a Zac Brown Band video and recently, Cowboys in Kennesaw (now Electric Cowboy) was the setting in the remake of Footloose.
MILL TOWN MUSIC HALL RECIEVES AWARD

(Aug 3rd) Mill Town Music Hall was honored as one of the 2017 Small Business of Excellence recipients by the Douglas County Chamber on July 18.  Mill Town Music Hall's Co-founder Randall Redding and General Manager Steve Bennett accepted the award at a reception.  As a recipient of this honor, the venue qualifies for the Small Business of the Year Award given at the Annual Awards Banquet in February 2018.  "I have been humbled many times during this journey, from conceiving the idea of opening a music venue in my home town to receiving this recognition from the Douglas Chamber," said Randall Redding, co-Founder of Mill Town Music Hall. "Everyone has played a critical role in our success, from the quality entertainment we have hosted, the support we've received from the community and the volunteer team we've been able to assemble." This is the seventh year that the Douglas County Chamber has been recognizing small businesses. Once nominated by the community and their peers, each company completed a thorough application.  An independent panel of judges composed of business professionals and community leaders reviewed the applications and selected the companies. Mill Town Music Hall can comfortably seat more than 1,000 people and features state-of-the-art audio, video and lighting systems. The venue hosts numerous Country, Contemporary Christian, Bluegrass and Southern Gospel concerts, along with other family-friendly events. The facility can also be rented for corporate events and private receptions. (Source: CO&P Integrated Marketing).
BEN WELLS SIGNS PUBLISHING AGREEMENT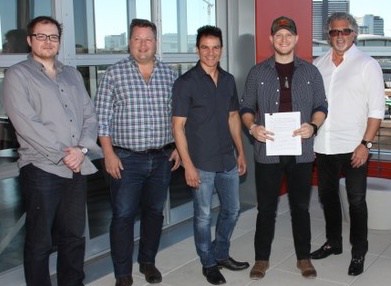 (July 18th) Ben Wells has signed with writerlist with an exclusive publishing agreement. His new single, "Do Some Drinkin," is also available. writerslist was founded in 2016 with Nick R. Cua, co-Founder and COO and Christy DiNapoli, Sr. VP of its Music Publishing division. "Ben is a great addition to our roster. His talent as a songwriter and artist paired with the innovative team at writerslist, will be a winning combination for us all," stated DiNapoli. "I am excited to join the roster of talent at writerslist to help further develop my career," says Wells. "Songwriting is truly my passion and I'm thrilled to have a unique publishing partner." Ben is a former Georgia Country Awards Finalist. Ben is pictured with ballcap. (Sources: MusicRow.com )
TRAVIS DENNING SIGNS PUBLISHING DEAL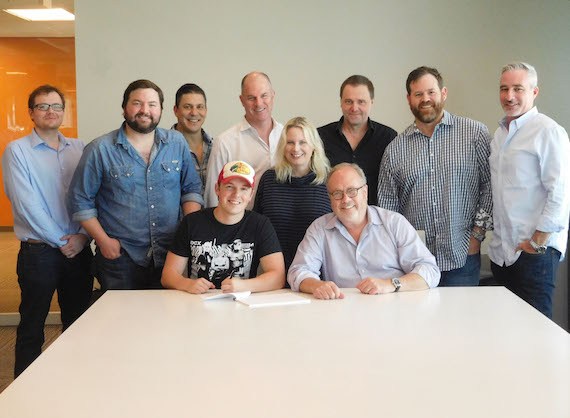 (May 11th) Universal Music Group Nashville has signed singer-songwriter Travis Denning. A native of Warner Robbins, Georgia, Denning moved to Nashville in 2014 and within a year signed his first publishing deal with Jeremy Stover's RED Creative Group. The up-and-comer has already secured several album cuts by outside artists such as Jason Aldean, Justin Moore and Chase Rice. He is currently working on his debut album. Travis is pictured in ball cap. (Source: MusicRow.com)
COWBOY BILLS IN MILLEDGEVILLE TO CLOSE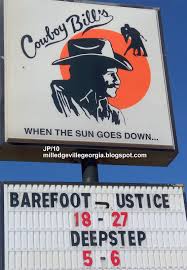 (May 11th) Cowboy Bills in Milledgeville has announced they will be closing soon, after 30 years in business. The venue was one of Georgia's oldest country bars and one of the last true "honky tonks". The venue has hosted many country stars over the years and in 2011, hosted the Georgia Country Awards. Per their Facebook page, "It is with sorrowed hearts and tears in our eyes that we are announcing the closing of a Milledgeville ICON, 30+ years in existence COWBOY BILLS will be closing soon. We wanted to let all of our loyal customers, friends and family over the years know. We are announcing this early to give everyone an opportunity to walk down memory lane a few more times." No word yet on their last night. (Sources: Cowboy Bills FB page)
MILL TOWN MUSIC HALL RECEIVES PROCLAMATION

(May 8th) Mill Town Music Hall Co-Founder Randall Redding was honored with a resolution designating Mill Town Music Hall as the top family music venue in the State of Georgia. The proclamation was presented on the Senate Floor at the Georgia Capitol by Governor Casey Cagle and State Senator Bill Heath (sponsor of the resolution). Governor Nathan Deal also invited into his office for a photo-op. Named Large Venue of the Year in 2016 by the Georgia Country Awards, Mill Town Music Hall is committed to providing West Georgia with a quality wholesome entertainment venue. Opened in Feb. 2012, it is the largest facility of its kind in West Georgia and comfortably seats 1,000 people. Boasting state-of-the-art audio, video, and lighting systems, the venue hosts numerous Country, Contemporary Christian, Southern Gospel and Bluegrass concerts, along with other family-friendly events. The facility can also be rented for corporate events and private receptions. Please visit www.MillTownMusicHall.com for the most up to date calendar of events. (Source: CO&P Integrated Marketing).
PBR ATLANTA COMES TO BATTERY ATLANTA, NEXT TO SUNTRUST PARK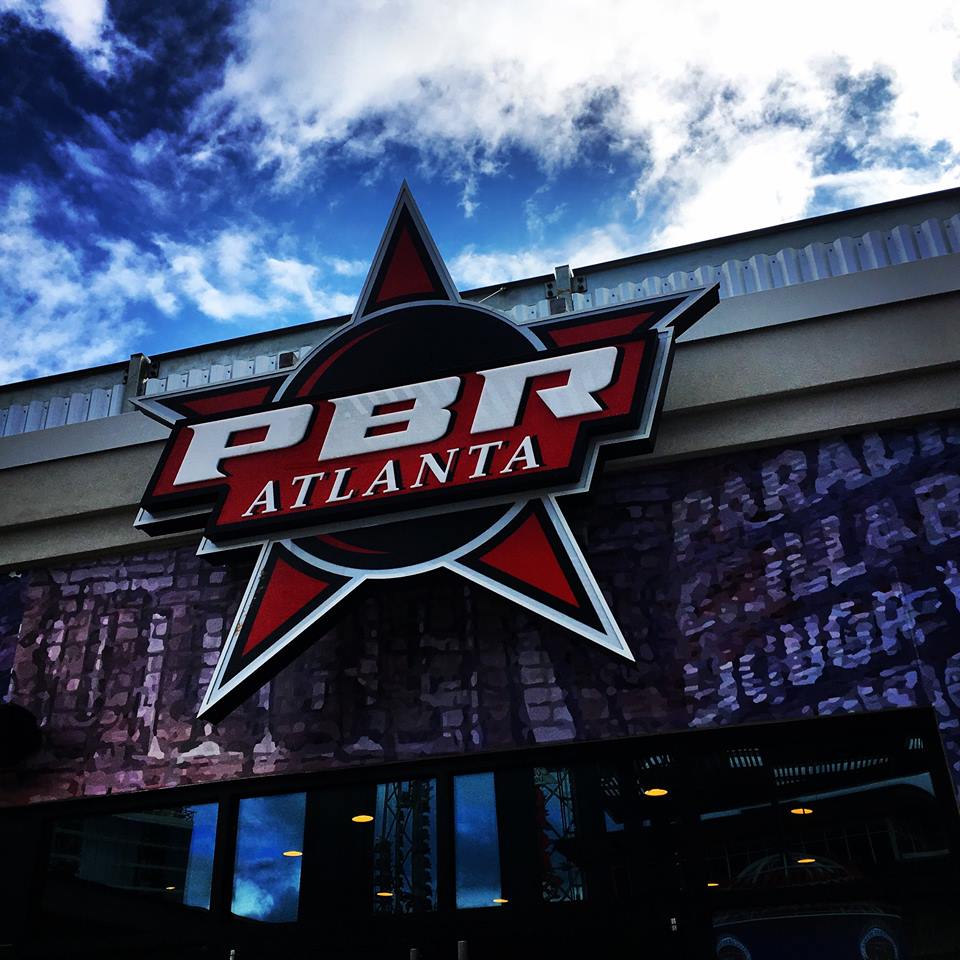 (May 4th) Atlanta gets a new country bar as PBR Atlanta comes to the Battery Atlanta, the Suntrust Park complex, in Smyrna. Per their website the venue is where Cowboy cool meets urban chic... the toughest sport on dirt transformed into the most stunning club all decked out with beautiful décor, cold beer, hard drinks, and a little bull ridin'. PBR first opened its doors in 2009 at the Power & Light District in Kansas City, MO and has since launched venues in Baltimore, MD; Philadelphia, PA; Hampton, VA; Louisville, KY; and St. Louis, MO, making PBR one of the hottest and fastest growing concepts in the country. Each location of PBR features its own unique high-quality design, but with shared attractions including a stage for live music, a large dance floor, a soft seating lounge area, a relaxed outdoor patio, multiple bars and the world's meanest mechanical bull as a show-piece element to the club. PBR has vastly become every urban cowboy and cowgirl's nighttime oasis. The venue has its grand opening, tomorrow, May 5th as former Brave, Andruw Jones is on hand with giveaways and drink specials. Their first concert will be May 12th with Georgia artist, Colt Ford on stage. (Sources: liveatthebatteryatlanta.com/tenant/pbr-atlanta)
GEORGIA COUNTRY RADIO LEGEND, RHUBARB JONES PASSES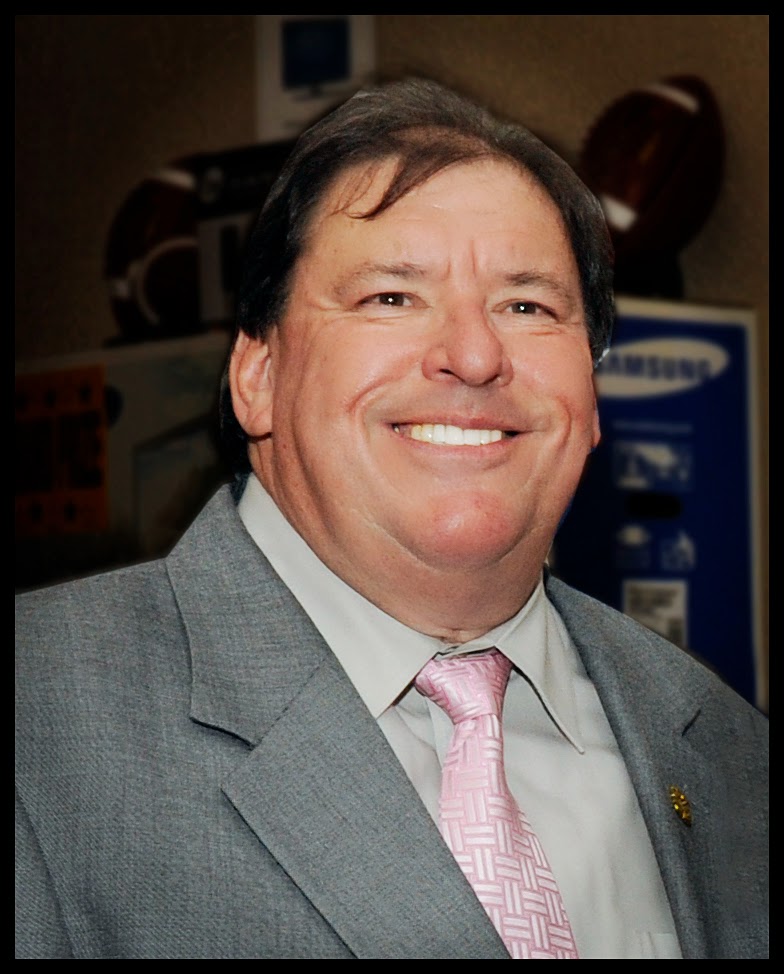 (April 3rd) Legendary Atlanta radio host Warren "Rhubarb" Jones died of a heart attack yesterda, Sunday afternoon, April 3rd. He was 65. Funeral home owner Tammy Miller of the Miller Funeral Home in Tallapoosa confirmed the news to Rodney Ho, of the Atlanta Journal-Constitution, on Sunday afternoon. "I last saw him about six months ago. He invited me to a Chamber event up in Kennesaw and I spent an hour just talking about my job and the media business. I've also been a guest instructor a couple of times when he taught journalism," Ho said in his Radio and TV Talk blog Sunday. Jones was a morning host at what was then Y106 and then Eagle 106.7 from 1985 to 2008. He then worked at Kennesaw State University as a development officer and media instructor. Jones ran a celebrity golf tournament for more than 18 years for the Leukemia & Lymphoma Society, raising more than $3.5 million. KSU sent a statement saying: "The entire Kennesaw State University community is mourning the loss of colleague and Georgia radio pioneer Rhubarb Jones, who died today at the age of 65. Jones, who joined Kennesaw State in 2008, served as senior director of development and as a faculty member in the School of Communications. He was one of the most popular professors among the communications students and a passionate supporter of KSU. "This is a very sad day for all of us," said KSU President Sam Olens. "Rhubarb always had a smile on his face, a generous spirit and was dedicated to helping others. He was a truly authentic individual, his death is a great loss and we will all deeply miss him. Our hearts, thoughts and prayers go out to his family." NOTE: Georgia-Country.com recently interviewed Jones. You can read his interview on the Crystal Peach page. (Sources: AJC.com)
MATT ROGERS JOINS PLA MEDIA

(March 10th) 2015 Georgia Country Awards Male Artist of the Year, Matt Rogers, has joined the PLA Media roster in Nashvile. PLA Media, which also includes the Johnny Cash Museum, Americana Music Triangle and singer-songwriter Jesse Rice. Rogers is set to release a new EP in 2017. "It is very exciting to partner with a company as prestigious as PLA Media for the upcoming release of my new EP and transitioning to the next chapter of my career," says Rogers. "I know together we will connect with my fans and new listeners with what I think is the best music I've written so far." "We are thrilled to work with an artist like Matt," says PLA President Pam Lewis. "He has a real talent for authentic country with a great voice and passion for storytelling, and we are confident that he will continue to grow and share his gift with country music fans." (Source: MusicRow.com)
GC'S CHRIS TAYLOR SIGNS WITH BIGFOOT MUSIC & OUTDOORS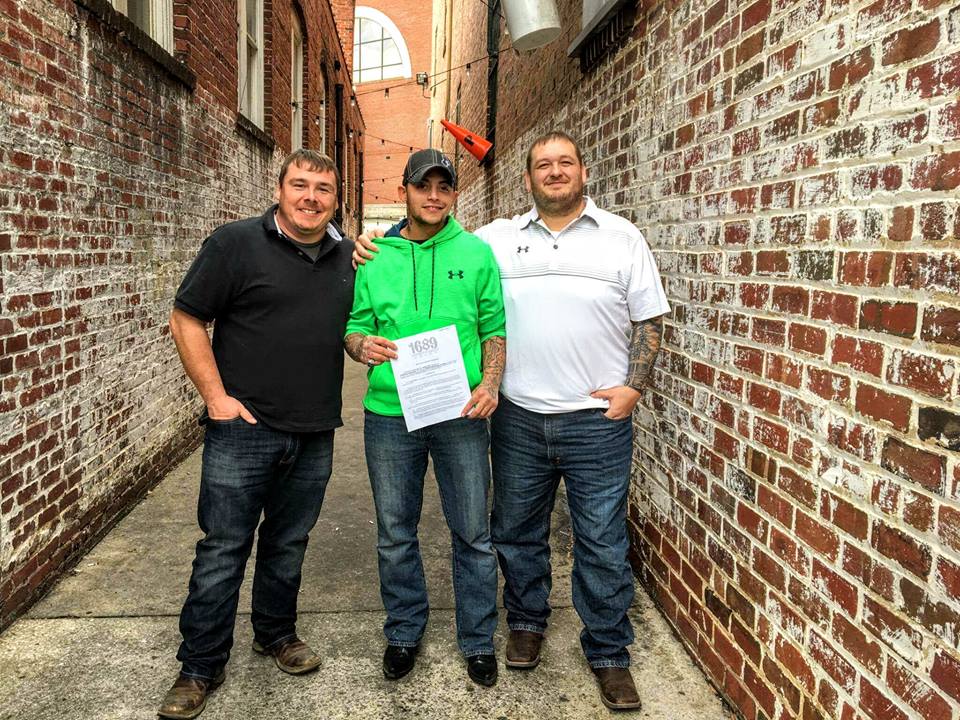 (Jan 17th) BIGFOOT Music & Outdoors and 1689 Entertainment Group have signed Georgia-Country.com's Chris Taylor to a 360 Development Deal. "We are very excited to have Chris on our Roster. We have been watching his progress for the last 4 years and we feel like now is the right time" John Roberson, CEO. BIGFOOT Music & Outdoors was formed and founded by seasoned and proven industry leaders. They offer turnkey solution for various artists and venues within the music and entertainment industry. They specialize in a wide variety of services that allow us to assist both artists and venues in finding their niche within the industry. (Pictured L-R) (Greg Hampton, Chris Taylor & John Roberson).
SMITH & WESLEY TO PERFORM AT GEORGIA INAUGURAL GALA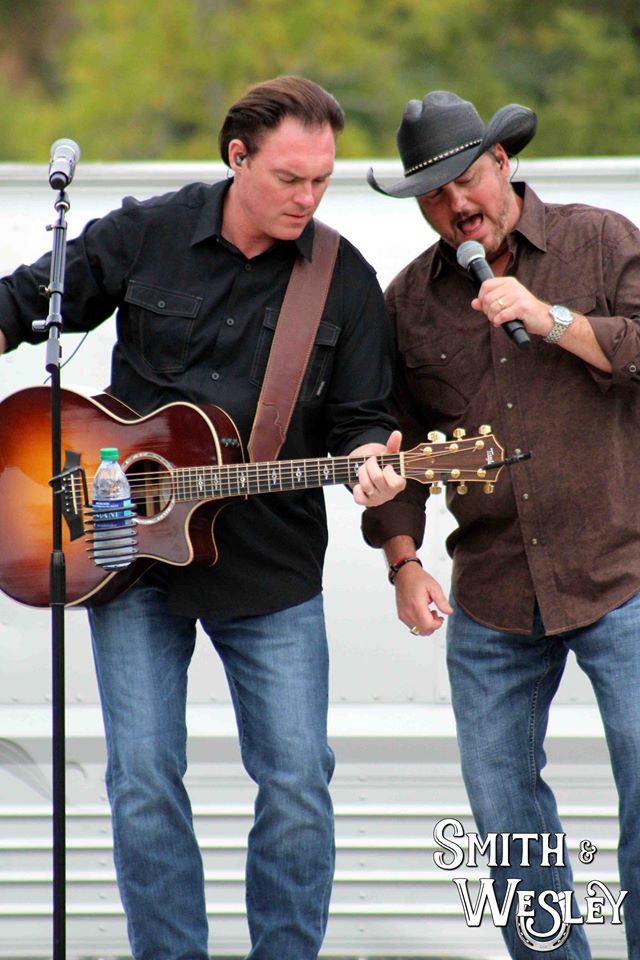 (Jan 16th) Georgia has long been a hot bed of country music, and the Peach State has invited two of its own - Scott and Todd Smith of the dynamic country duo Smith & Wesley to entertain at the Georgia State Society Inaugural Gala at the National Museum of Women in the Arts in Washington, DC on Thursday, January 19, 2017. "We're excited to announce that we're playing for our home state at the sold out Georgia State Society Inaugural Gala in Washington, DC," said brothers Scott and Todd. "We're looking forward to bringing our North Georgia roots to the festivities." (Source: Campbell Entertainment Press Release)
MOBY OF MOBY IN THE MORNING RETIRES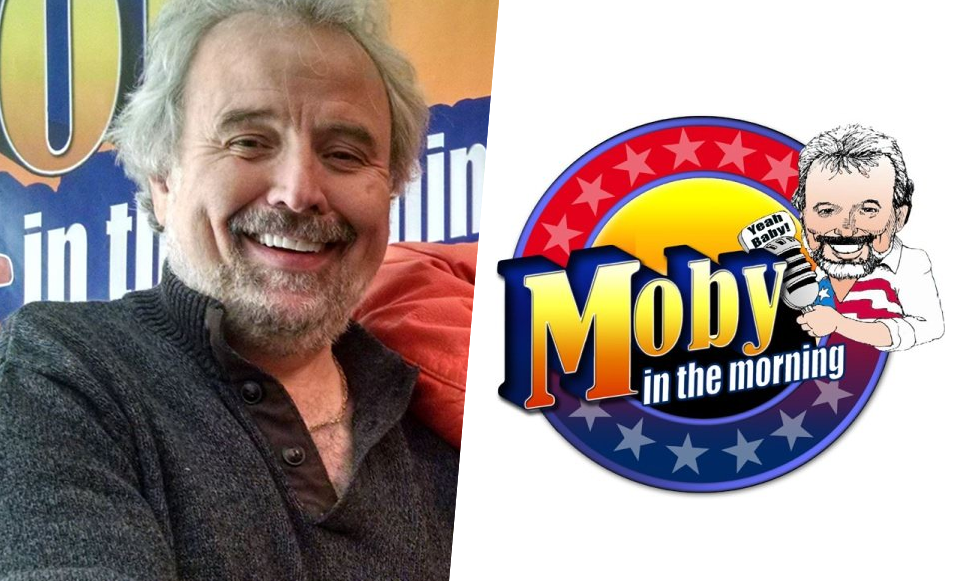 (Jan 4th) James "Moby" Carney took to his Facebook page to announce that he will end his syndicated morning show, "Moby In The Morning" on Friday, December 30. "If you haven't heard, I'm retiring next Friday," he said. "No 3:30 alarm clocks after 12/30/16. Happy New Year beloved radio cousins!" Moby has been heard on WBRB/Mount Clare, WV; WRBE/Lucedale, MS; WFDR/Mountain 94.5/Manchester, GA; KPFM, Country 105.5/Mountain Home, AR; WARM, South 93.5/Rome GA and KOEA, The Storm 97.5/Poplar Bluff, MO. He is best known for doing mornings on country WKHX, Kicks 101.5/Atlanta during the 1990s. After working at Rock WZGC, Z93/Atlanta he began his own syndicated Country morning show which lasted 12 years. He is a member of the Country Radio Hall of Fame nad the Georgia Radio Hall of Fame. (Source: AllAboutCountry.com)