Georgia Major Artist News
Check here often to find out the latest news on your favorite country stars from Georgia
(sources: AllAboutCountry.com, CMT.com, MusicRow.com and others as noted)

GEORGIA STARS AGAIN NOMINATED IN CMA AWARDS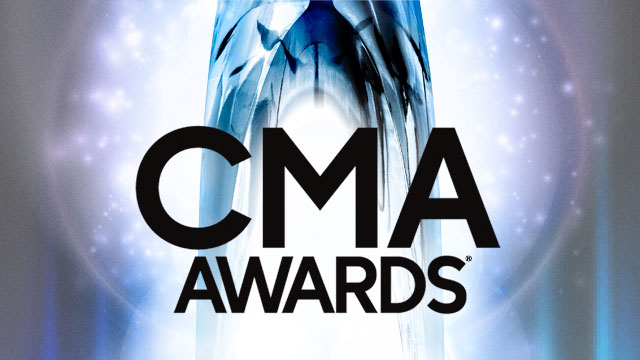 (Sept 5th) The nominees for the CMA Awards was announced yesterday and once again, Georgia starts lead the nomination list. Luke Bryan is once again up for Entertainer of the Year. Thomas Rhett was nominated for Male Artist of the Year. Lady Antebellum, Little Big Town and Zac Brown Band are up for Group of the Year. Little Big Town is nominated for Album of the Year with "The Breaker", so is Lady Antebellum with "Heart Break". "Better Man" by Little Big Town is nominated for Single of the Year as well as Song of the Year. "Body Like A Backroad" too is up for Song of the Year, by Sam Hunt. Rhett Akins is a co-writer on "Dirt On My Boots", nominated for Song Of the Year. Florida Georgia Line is up for Duo Of The Year. Thomas Rhett (with Maren Morris) is up for Event Of the Year, with "Craving You". "Better Man" video is up for Video of the Year, as well as Thomas Rhett's "Craving You". Lauren Alaina is nominated for New Artist of the Year. The awards show will be broadcast on Wed night, Nov 8th, on ABC from Nashville.
JASON ALDEAN HAS MACON STREET NAMED AFTER HIM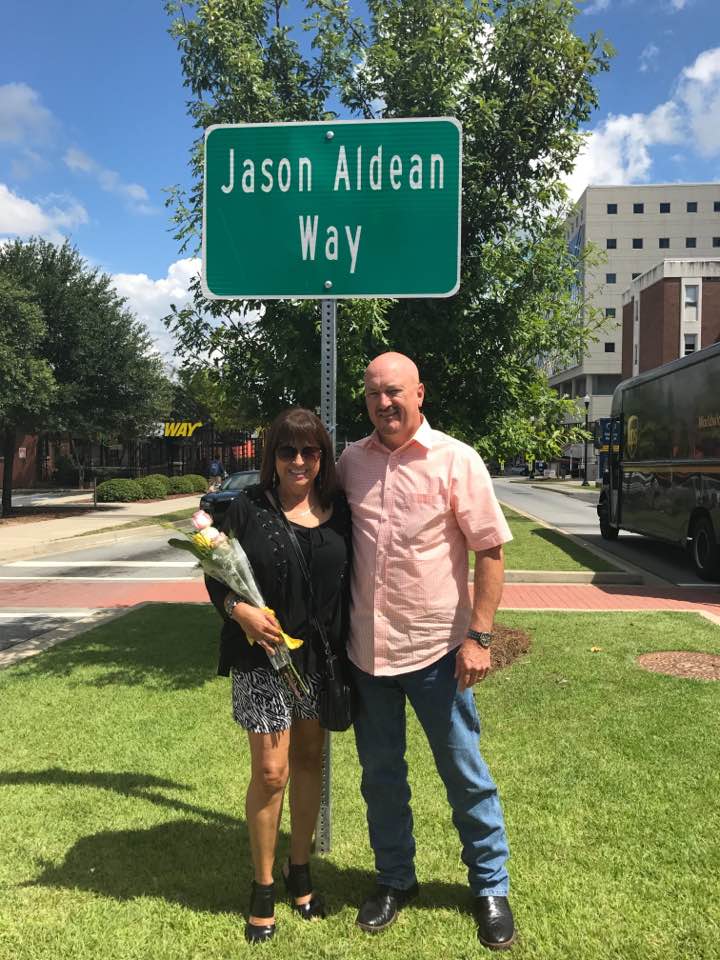 (Aug 14th) Jason Aldean was honored this past week in Macon as a street was re-named after him. Jason Aldean was honored at ceremony in which a street sign bearing his name was unveiled outside the future Children's Hospital. Jason Aldean Way will run along 888 Pine St., outside the new Children's Hospital set to open in 2019. "It's been 19 years since I moved to Tennessee," the 40-year-old country music star said at the Medical Center, Navicent Health. "You want to go out and sort of make your hometown proud, you know? ... This is a huge honor." Last year, Aldean played a "Concert For The Kids" at the Grand Opera House, which raised a half million dollars for the new Children's Hospital, which is currently under construction. His second benefit concert is expected to raise even more money for the new facility. "I think it's going to be something special," said Aldean, who has two children and a third on the way. "To me, there's nothing more precious than the kids. As a parent, you just want to know there's a place to take your kid if something ever were to happen ... It kind of puts your mind at ease." Aldean heard someone call him a "hometown hero" before the ceremony. "I'm a singer," he said. "The heroes are the people who are upstairs taking care of these kids. I get to sing songs for a living and it allows me to do things like this. ... I'm glad I'm in a position to help out." Aldean's stomping grounds are off Hartley Bridge Road in Macon. He graduated from Windsor Academy in 1995 and said the Ocmulgee National Monument, where his mother used to work, is among his favorite places here. (Pictured: Jason Alden's parents) (Source: Macon.com)
KENNY ROGERS TO HOLD FAREWELL CONCERT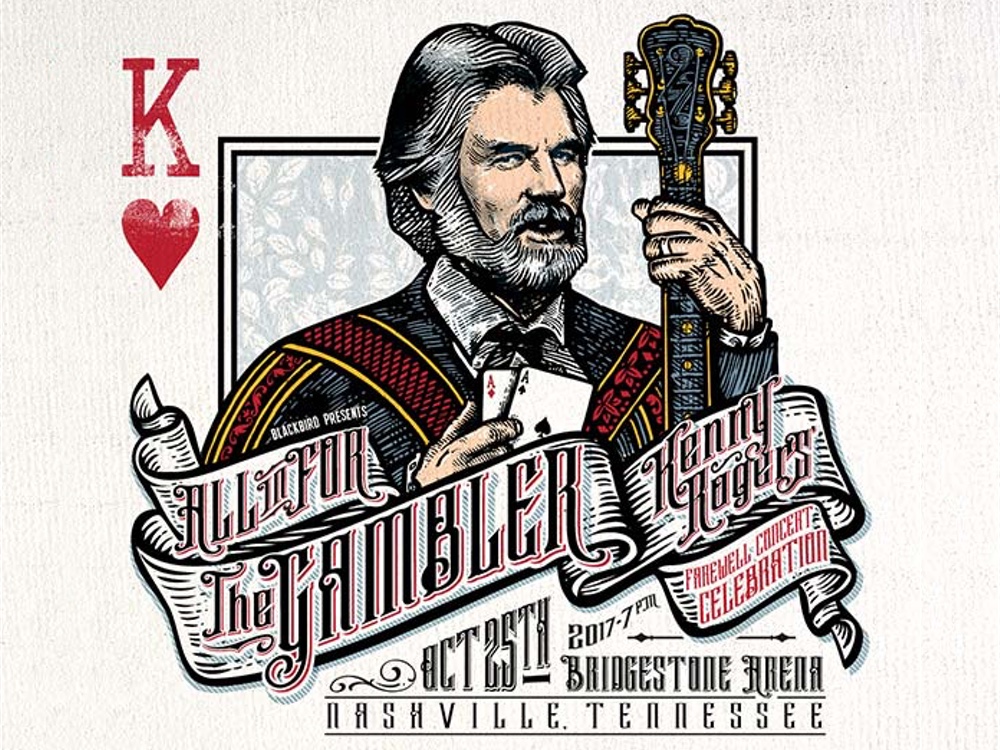 (July 19th) Kenny Rogers' 60-year career will be capped with a farewell concert at Nashville's Bridgestone Arena on Oct. 25. The showcase, dubbed All In For The Gambler: Kenny Rogers' Farewell Concert Celebration, will feature the final duet by Kenny and Dolly Parton, one of country music's most beloved tandems. The concert will also feature performances by Little Big Town, Alison Krauss, The Flaming Lips, Idina Menzel, Jamey Johnson, Elle King and more guests to be announced soon. "As I'm bringing this chapter of my career to a close, this will be an unforgettable way to celebrate with my talented friends, who I'm so grateful to have crossed paths with," says Kenny. "It means so much that they would feel compelled to do this for me. Of course, the night would not be the same without Dolly Parton being part of it. We've enjoyed a special friendship for decades, and I'll forever look back fondly on the many collaborations, performances and laughs we've shared as some of the most extraordinary moments of my career. I know it will be a moving experience for us standing on that stage together for one last time." "Kenny is like a family member to me," says Dolly. "We have been friends for over 30 years and made musical magic together. Since 1983, when we released 'Islands in the Stream,' everyone has had an expectation to see Kenny everywhere I go and me with him wherever he goes. Well, I guess for many of those fans that wanted to see us together, this will be that night. Performing with Kenny for the last time ever on October 25 is going to be emotional for both of us, but it's also going to be very special. Even though Kenny may be retiring, as he fades from the stage, our love for each other will never fade away." Tickets go on sale July 21 at 10 a.m. CT at Ticketmaster, by phone at 800-745-3000 and the Bridgestone Arena box office. A portion of the proceeds will benefit the T.J. Martell Foundation and the Kenny Rogers Children's Center. (Sources: MusicRow.com)
ZAC BROWN TO OPEN NEW RESTRUANT AT RENOVATED PHILLIPS ARENA IN ATLANTA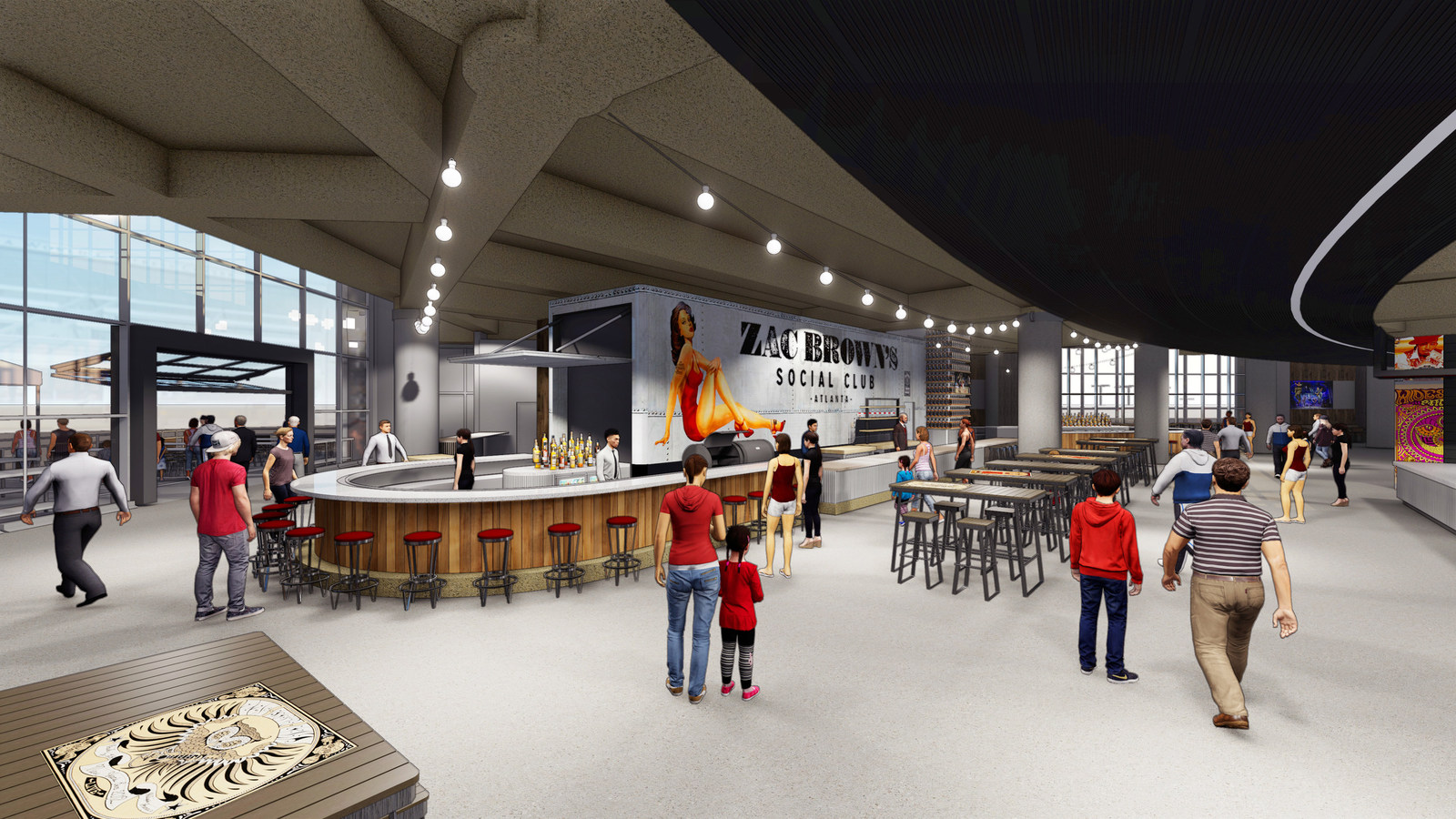 (June 29th) Atlanta's Phillips Arena will undergo a $192.5 million renovation with Zac Brown opening a new venue inside. Zac Brown, an Atlanta native, is the lead singer of the three-time Grammy Award-winning multiplatinum Georgia-based Zac Brown Band. The restaurant -- Zac Brown's Social Club -- will be Southern gourmet-style and feature a live music stage. The Zac Brown Band is known for its "Eat & Greet" experience, where the group treats about 150 fans to a farm fresh, Southern-style meal cooked by their Executive Chef Rusty Hamlin and served from 'Cookie,' a custom-built commercial kitchen on a 54-foot long, 18-wheeler. Brown already owns a Zac Brown's Southern Ground restaurant at the outdoor amphitheater PNC Music Pavilion in Charlotte, N.C. Proceeds from both Southern Ground and Social Club restaurants will benefit Camp Southern Ground, a 400-plus acre inclusive summer camp for ages 7-17, located in Fayetteville, Ga. "Food has always been a passion of mine, from owning my own restaurant on Lake Oconee, to opening the Southern Ground Social Club," Brown said in a statement. "I love what food does for friends and family. It gives us all something to gather around and a centerpiece for the time we spend together. I'm excited to open Zac Brown's Southern Ground and to share it with all of Atlanta." (Source: Atlanta Business Chronicle)
GEORGIA ACTS UP FOR BILLBOARD MUSIC AWARDS THIS SUNDAY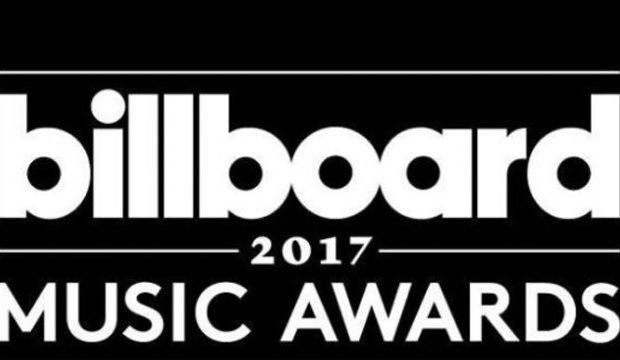 (May 19th) Several Georgia starts are up for awards in the 2017 Billboard Music Awards, airing this Sunday night on ABC. Luke Bryan is up for the Chart Achievement Award as well as Top Country Tour. Florida Georgia Line is up for Duo or Group of the Year, Top Country Artist, Country Album of the Year and twice for Country Song of the Year ("H.O.L.Y." & "May We All". Jason Aldean also is up for Top Country Artist, Top Country Album. Little Big Town us up for Top Country Song with "Better Man."
JASON ALDEAN TO GET HIS OWN EXIBIT AT HALL OF FAME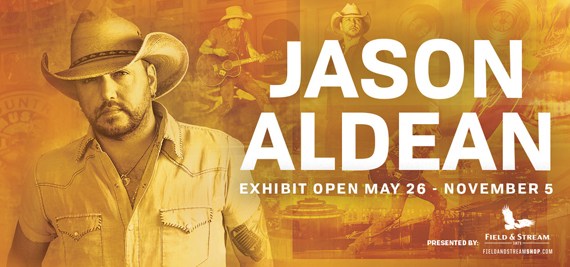 (May 12th) The Country Music Hall of Fame and Museum (CMHoF) will explore the life and career of Jason Aldean in a new exhibit, Jason Aldean: Asphalt Cowboy, set to open May 26. The exhibit is presented by outdoor merchandiser, Field & Stream, for which Aldean is a spokesperson. Asphalt Cowboy will include childhood mementos, memorabilia from Aldean's early career, stage wear, guitars, awards, photos and more from Aldean's personal collection. "In 'Asphalt Cowboy' Jason sings about running underneath the stars on a ride that won't let him go," said museum CEO Kyle Young. "Years of touring across the country, burning up the asphalt, have led him to country music superstardom on a ride that's far from over. We are pleased that he will join Luke Bryan, Miranda Lambert, Blake Shelton, Taylor Swift and Carrie Underwood among the contemporary artists we have featured in special summer exhibits examining country music in the twenty-first century." "I could not be more honored to have an exhibit at the Country Music Hall of Fame and Museum," said Aldean. "To look around the space and see my personal heroes and artists who helped shape country music is a surreal feeling. To be a part of a legacy like this really is a dream come true." "When we first started working with Jason, it was our goal to create an authentic partnership with someone who is genuinely passionate about the outdoors," said Lauren Hobart, executive vice president & chief customer & digital officer for DICK'S Sporting Goods, which owns and operates Field & Stream. "We are not only thrilled to be supporting Jason's exhibit at the Country Music Hall of Fame and Museum, but we're excited to help bring country music fans and outdoor enthusiasts closer to the music they enjoy." For more information, visit countrymusichalloffame.org. (Source: MusicRow.com)
GEORGIA ACTS AGAIN DOMINATE CMT AWARDS

(May 11th) Georgia superstar artists, again dominate the CMT Awards, airing on CMT, on June 7th from Music City Center in Nashville. Cole Swindell is up for Video Of The Year with "Middle Of A Memory" along with Florida Georgia Line with "H.O.L.Y", Little Big Town "Better Man", Luke Bryan with "Huntin, Fishin' and Lovin' Every Day" and Thomas Rhetts' "Star Of The Show". Included in the Male Video of the Year are Jason Aldean with "Lights Come On", Luke Bryan "Huntin, Fishin' and Lovin' Every Day" and Thomas Rhett with "Star Of The Show". Lauren Alaina is up for Female Video Of The Year with "Road Less Traveled". Florida Georgia Line is up for Duo Video of the Year with "H.O.L.Y". Lady Antebellum is up for Group Video of the Year with "You Look Good" as well as Little Big Town "Better Man". In the Breakthrough Video of the Year, Kane Brown is nominated with "Used To Love You Sober" along with Lauren Alaina with "Road Less Traveled". Alan Jackson, Jason Aldean, Luke Bryan and Trisha Yearwood is nominated in the Collaborative Video of the Year with "Forever Country" as well as Florida Georgia Line with Tim McGraw in "May We All". Jason Aldean, Luke Bryan and Thomas Rhett each have a nomination in the CMT Performance of the Year award. (Source: CMT.com)
JOHN BERRY TO HAVE OWN TV SHOW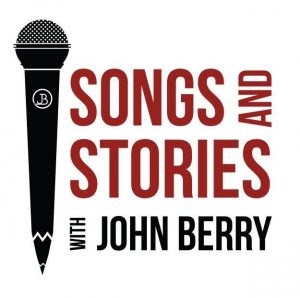 (April 25th)
John Berry is set to launch his own television show, Songs And Stories With John Berry, this summer. The 30-minute program will be taped this May at Nashville's Douglas Corner, and will debut in July on Heartland TV, The Family Channel, The Country Network, the Angel Two Network, AMG Network, and VTN Network. Songs and Stories With John Berry will highlight the the songs and music that have inspired artists and careers. The first season will feature Berry and guests Billy Ray Cyrus, Craig Morgan, Clay Walker, Suzy Bogguss, Mo Pitney, Neal McCoy, Billy Dean, and more. The idea began in 2001 as a two-week run of shows, and has developed into two years of concerts, and two-disc CD set (released in 2003), a short story book (2012), and now a television program. "As an artist whose life and career direction was profoundly changed by a song, I am thrilled to bring the world an opportunity to see and hear firsthand from some of my friends and fellow artists the stories surrounding the importance of some of their favorite and most meaningful songs," says Berry. "For me and so many others, songs help us express what we feel inside and stories are the inspiration for the song that lies within." Admission to the live show tapings is free and on a first-come, first-serve basis. Douglas Corner is located at 2106 8th Ave. S. in Nashville.
"Songs And Stories with John Berry" Taping Schedule: Monday, May 15 5:00 pm: Billy Dean, 7:00 pm: Mo Pitney, 9:00 pm: Neal McCoy, Tuesday, May 16, 5:00 pm: Suzy Bogguss ,7:00 pm: Collin Raye, 9:00 pm: Craig Morgan. Wednesday, May 17, 5:00 pm: Mark Wills, 7:00 pm: Delbert McClinton, 9:00 pm: Billy Ray Cyrus, Thursday, May 18, 5:00 pm: Jason Crabb, 7:00 pm: Clay Walker, 9:00 pm: Lee Roy Parnell. (Source: MusicRow.com).
GEORGIAN'S ALAN JACKSON & JERRY REED TO ENTER HALL OF FAME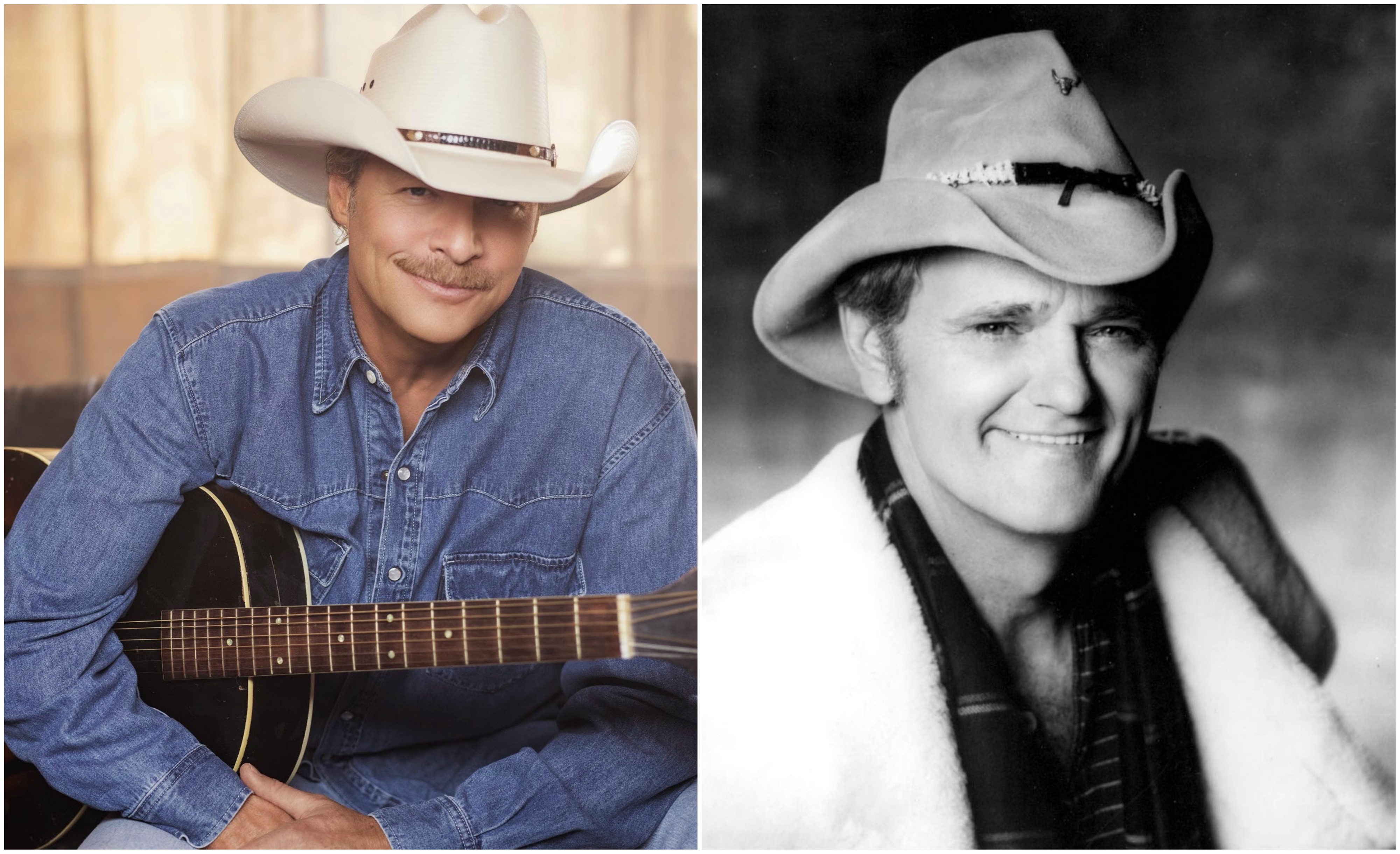 (April 6th) Georgia country legends Alan Jackson and Jerry Reed have been named to enter the Country Music Hall Of Fame, in an press conference yesterday, hosted by Vince Gill. Often called the "modern Hank Williams", Jackson, a songwriter, recording artist, and performer, he brought tradition-drenched country music into the new century. Jackson was born and raised in Newnan and part of the I-75 highway has been named afterhim. A member of the Nashville Songwriters Hall of Fame, Jackson has sold more than sixty million albums and notched twenty-six Billboard #1 country singles. His often-autobiographical songs are marked by humility, humor, and eloquent simplicity. He is a three-time CMA Entertainer of the Year, and his plainspoken "Where Were You (When the World Stopped Turning)" won a Best Country Song Grammy. Jackson revived songs recorded by Country Music Hall of Fame members Tom T. Hall, George Jones, and Don Williams, and he wrote gems including "Chasin' That Neon Rainbow," "Drive (For Daddy Gene)," "Livin' on Love," and "Remember When," all of which mined personal experience in communicating communal truth. In a recording career that began in 1989, he has lived by a simple edict: "Keep it country." Jackson also is in the Georgia Music Hall of Fame.
Born in Atlanta, Jerry Reed made indelible marks on country music as a recording artist, a songwriter, and a virtuoso guitarist. Reed's guitar work was marked by syncopation and complexity, while his songwriting and stage persona conveyed strutting wit and backwoods intelligence. Raised in Georgia, he moved to Nashville in 1962, taking jobs as a session guitarist and writing songs for country heavies including Porter Wagoner. Encouraged by guitar great Chet Atkins, Reed developed an instantly recognizable and idiosyncratic guitar style that suited humor-filled compositions including "Guitar Man" and "Amos Moses." He and Atkins won a 1970 Grammy for instrumental album Me and Jerry, and Reed followed that a year later with a Grammy for country male vocal performance on "When You're Hot, You're Hot." A third Grammy, this one for country instrumental performance, came in 1993 for another duo effort with Atkins. Other major Reed hits include "Lord, Mr. Ford," "East Bound and Down," and "She Got the Goldmine (I Got the Shaft)." He also won positive notice for his acting roles in films including W.W. and the Dixie Dance Kings, and Smokey and the Bandit. "Every move he made was to entertain, and make the world more fun," said Reed devotee Brad Paisley. "Because he was such a great, colorful personality with his acting and songs and entertaining, sometimes people didn't even notice that he was just about the best guitarist you'll ever hear."
Also entering is songwriter Don Schlitz. The Medallion Ceremony, which officially inducts the newest members, will be held in the fall. (Sources: Country Music Hall of Fame press release)
JASON ALDEAN & THOMAS RHETT COME UP BIG AT THE ACM AWARDS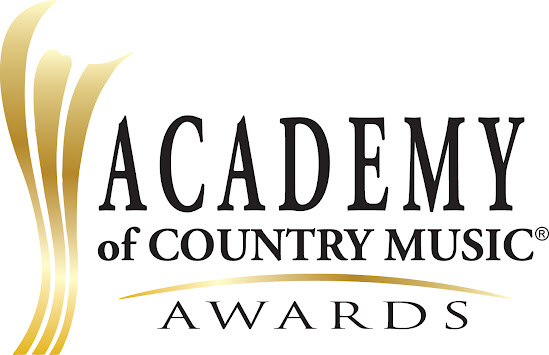 (April 3rd) Georgia stars continue to dominate the country awards with Jason Aldean & Thomas Rhett winning big at last nights ACM Awards in Las Vegas. Jason Aldean took home the Entertainer of the Year and Thomas Rhett won his first Male Vocalist of the Year award. Little Big Town repeated as Vocal Group of the Year. Thomas Rhett also won for Song Of the Year with "Die A Happy Man". Florida Georgia Line with Tim McGraw won for Event of the Year with their song "May We All". FGL also won with Single of the Year with "H.O.L.Y". For Jason, it was his first Entertainer of the Year in any award and the same with Thomas, winning his first Male Vocalist of the Year.
COLT FORD FEATURED IN NEW COUNTRY NETWORK SHOW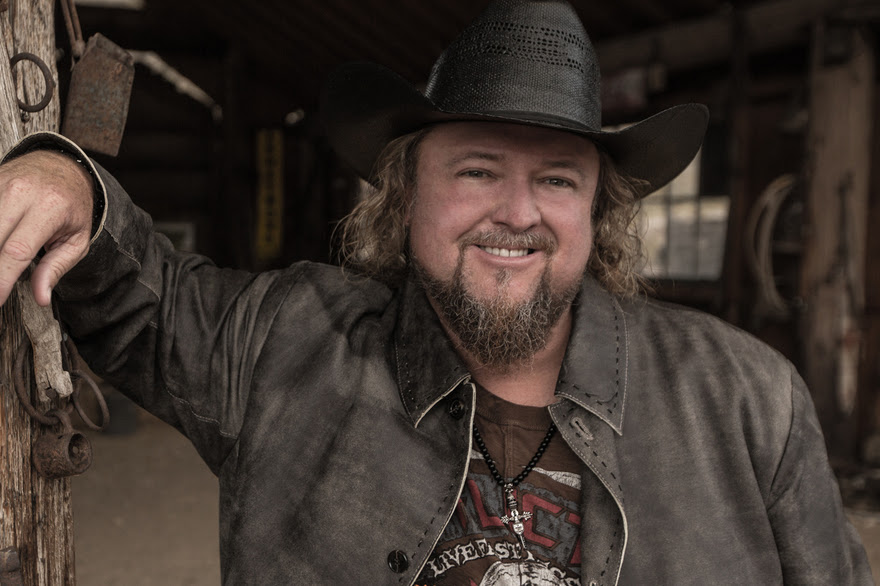 (March 30th) The Country Network is set to premiere its newest field party-inspired series, titled "Saturday Night Field Party" on Saturday, April 15 at 9 p.m. The weekend show will feature Average Joes' recording artist Colt Ford as guest host in the first four episodes leading up to his album release, "Love Hope Faith," to be released on May 5. The hour-block Field Party will showcase the best of videos that will speak straight to the heart of rural America--make you want to shut down the John Deere, spark up the bonfire, and crank up those tunes! The Country Network's Cary Rolfe comments, "Every Saturday night, in fields across America, trucks are bring circled, tailgates dropped, bonfires lit, and this kind of music is blaring from the speakers," continuing, 'Saturday Night Field Party' is meant to bring that party to your living room, and what better way to kick it off than with the King himself, Colt Ford." "I'm excited to introduce The Country Network's 'Saturday Night Field Party,'" said Colt Ford. "Country fans will love this new series where they can get down and party with their favorite artists. What a great way to spend a Saturday night in the heartland!" So grab a cold one from the fridge and park it on the couch, and tune in every Saturday at 9 p.m. for a "Saturday Night Field Party." Colt Ford is the first to take the reins, but other musical guests will also be guest hosting the show throughout its inaugural season. New episodes will be re-aired that following morning at 1 a.m. (Source: Avergage Joe Entertainment).
GEORGIA ARTIST STILL DOMINATE ACM AWARDS NOMININATIONS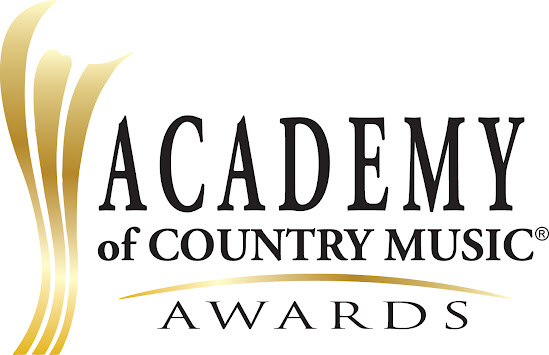 (Feb 16th) Georgia artist still dominate the ACM Awards with nominations that were announced this morning by Lady Antebellum. Up for Entertainer of the Year are Jason Aldean, Luke Bryan and Florida Georgia Line. For Male Vocalist of the Year, Jason Aldean and Thomas Rhett. Vocal Duo of the Year, Florida Georgia Line ., Vocal Group of the Year, Lady Antebellum and Little Big Town., New Male Artist of the Year, Kane Brown., New Female Artist of the Year, Lauren Alaina., Album of the Year, "Dig Your Roots" by Florida Georgia Line., Single of the Year, "H.O.L.Y" by Florida Georgia Line. Song of the Year, "Die A Happy Man" Thomas Rhett. Video of the Year "Forever Country" Luke Bryan, Alan Jackson, Vocal Event of the Year, "Forever Country., "May We All" Florida Georgia Line with Tim McGraw. The show will air April 2nd from Las Vegas with Luke Bryan co-hosting again with Dierks Bentley. For a full list of the nominees, go to acmcountry.com
LUKE BRYAN TO SING NATIONAL ANTHEM AT SUPER BOWL

(Jan 23rd) Luke Bryan announced prior to the Atlanta Falcons / Green Bay National Conference Championship yesterday, that he would be signing the National Anthem at Super Bowl 51 in Houston. The Super Bowl will be between his homestate Atlanta Falcons and the New England Patriots. Luke becomes the first male singer to sing the anthem since Billy Joel in 2007. Also, Lady Antebellum annouced they will be performing at the Pre Game party at the NRG Center prior to the game.
GEORGIA ARTIST NOMINATED FOR PEOPLE'S CHOICE AWARDS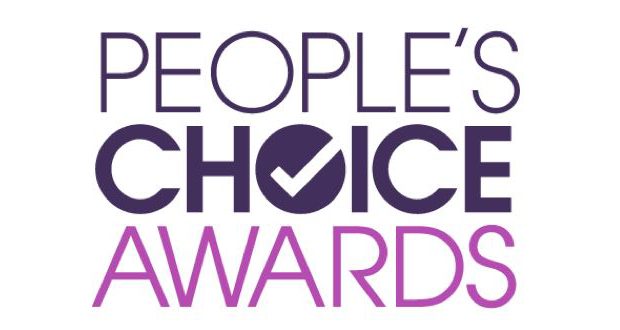 (Jan 2nd) Several Georgia artist have been nominated in the 2017 People's Choice Awards. Luke Bryan & Sam Hunt are both up for Favorite Male Country Artist. Little Big Town, Florida Georgia Line and Zac Brown Band are nominated for Favorite Country Group. The 43rd People's Choice Awards, honoring the best in popular culture for 2016, will be held on January 18, 2017, at the Microsoft Theater in Los Angeles, California, and will be broadcast live on CBS at 9pm EST.