The Crystal Peach
The Crystal Peach is a page dedicated to interviews of industry leaders, major artist, commentaries from the GC staff and more.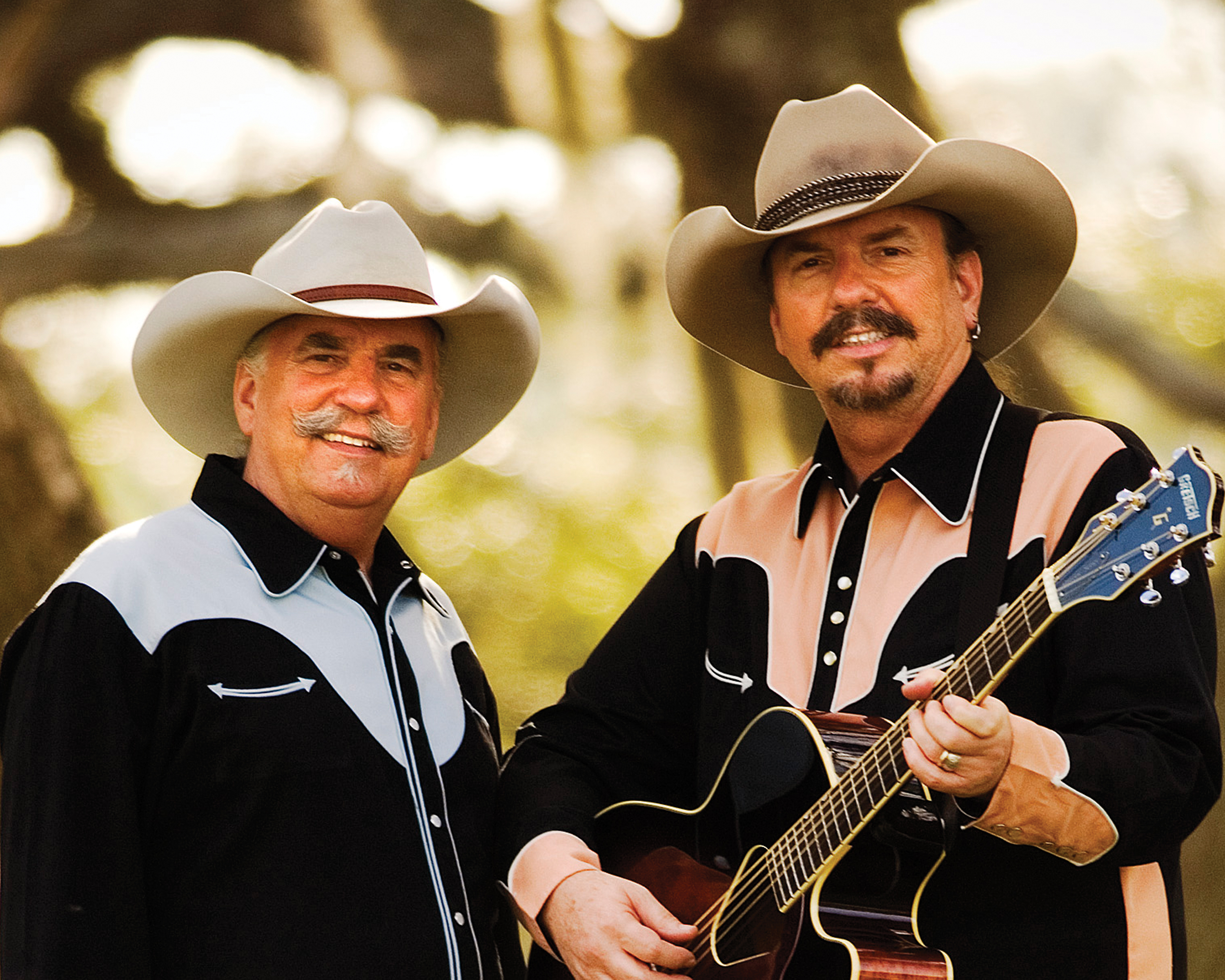 Below is our interview with The Bellamy Brothers . They will be performing on Sat night, March 11th at The Mill Town Music Hall in Bremen.
GC: Guys, thanks for taking the time for Georgia-Country.com. Georgia actually played part of you all starting out. Early on, you moved to Atlanta to start a band. How long were you in Atlanta and how was that experience?
BB: We moved to Sandy Springs in 1971 with our band Jericho and started working clubs in the area and around the south by booking with the Rodgers Agency out of Atlanta. We lived there about 2 years, it was quite an experience for a young band with not much money playing four or five sets in night clubs all over the Southern states.
GC: Early on, esp, you had success on the pop charts with songs like "Let Your Love Flow". Did you set out to be pop or country or just let the music take its course?
BB: We had been trying to record the best songs we could find whether we wrote them or found songs other writers had written. When "Let Your Love Flow" came along, we thought it could be a great song for us and one that radio would play. It turned out to be a hit all around the world which is what we were looking for and not really being conscious of it being pop or country.
GC: How did you all come across the song "If I Said You Had A Beautiful Body"?
BB: I (David) wrote ''Beautiful Body'' from a line I heard comedian Groucho Marx use on his TV show ("You Bet Your Life). It seemed like one of the best lines I'd ever heard and I thought it would make a great song title.
GC: Have you always felt there is an advantage or not for you as brothers being a duo?
BB: In our case we thinks it's worked for us. It's allowed us to build a sound with our voices and musical production that is recognizable.
GC: What do you feel is a secret to a long successful career in music?
BB: For us we think its the songs. We've always tried to seek out the best songs for our voices and songs people would relate to.
GC: What is your favorite thing about performing live?
BB: The feedback from fans is great. They let you know right away if they like something.
GC: You guys continue to have a heavy schedule. Do you plan to continue touring strong in the coming years?
BB; As long as we're healthy, we'd like to keep touring. We still enjoy playing live shows.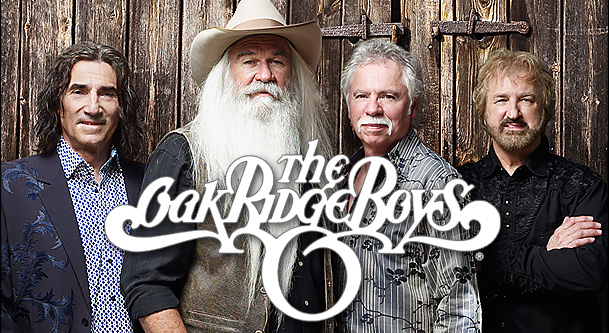 Below is a write up from Joe Bosnall of The Oak Ridge Boys. Followed by their interview with GC. GC's David Leon will be performing a PRE show at the ORB's show at Bremen's Milltown Music Hall in Bremen, on August 12th.
THE ROTUNDA by Joseph S. Bonsall
The hallowed Rotunda at the Country Music Hall of Fame in Nashville, Tennessee is where the plaques of inducted Hall of Famers are mounted in a huge and beautiful circle. "All are equal inside this circle" is the mantra, and it is a sight to behold. The words Will The Circle Be Unbroken are written above the bronzed plaques, and the circular ceiling bathed in sunlight seems to rise above to the heavens, which is also symbolic, because so many of our country music heroes have moved beyond this earth. Their light does, indeed, seem to shine down upon the Rotunda. It is still mind-boggling to me that The Oak Ridge Boys will be enshrined here come October... Early this morning I drove down to The HALL. Bill Cody was broadcasting live on WSM-AM from there, and I was to be his last guest. I was scheduled to appear around 9 a.m.to talk and laugh with Bill about my new book, On the Road with The Oak Ridge Boys, the Oaks' new hymns CD, Rock of Ages, the Grand Ole Opry 90th Birthday celebration, and our Hall of Fame induction. Well, I awakened with the sun and decided to go downtownearly, to beat the Nashville rush hour traffic that borders on being horrific most days. Nashville is growing by leaps and bounds, which is cool, but our highway system has not caught up. It's like our politicians are playing Sim City and forgot about traffic volume. If I had to do this as many do,twice a day, I would gut myself... but I digress. I managed to get to the Hall Of Fame almost ninetyminutes before my interview on WSM Radio. Security tookme on up, out of the lower parking garage, to the main floors, where all of the exhibits, as well as the Rotunda, are on display. It would be an hour before the Hall opened to the public so,while Bill Cody interviewed songwriting king Don Schlitz and then songstress Kathy Mattea, your author wandered around the Hall of Fame alone. It was one of the greatest experiences of my life. I have written several editorials and a magazine piece already about the beauty and length and breadth of our new CMHOF and education center, so I won't elaborate. Suffice to say, it is a magnificent tribute to America's country legends of today and yesterday, and to the music itself. There are ghosts everywhere. I talked to John and June this morning. I chatted with George Jones and Tammy Wynette and Conway. I stood before Earl Scruggs and John Hartford's banjos and thanked them for being banjo heroes to Ban-Joey. I spent some time with Miss Minnie and the Tater, and even thanked Ernest Tubb for the signed picture he gave my father-in-law once. It meant the world to him, and it now hangs on my wall at home. I never met many of these folks, but I was quite amazed at how many I did know, and knew well. After my mystical visiting sessions, I entered the Rotunda,where our faces will be immortalized in bronze very soon. I sat cross-legged in the very center, taking it all in. It was just me... all alone... on the floor... sitting in the middle of the circle that would forever be unbroken. I wept like a child. I could see even more visions now. I saw a little Joey singing in his bedroom in Philadelphia. Gospel songs, country songs, and rock songs traversed across the fields of my mind. I could see myself driving a Buick, pulling a trailer through the Western Pennsylvania hills and listening to Merle Haggard for hours. I could see myself getting off the plane in October 1973 to join The Oak Ridge Boys, as I wrote about in my book. I could see our entire career play out in my mind's eye. The songs, the miles, the shows, the ups and downs. I took comfort in the fact that it is all far from over. I could see younger versions of myself and Duane Allen, William Lee Golden, and Richard Sterban, dreaming dreams and reaching for the stars, and working hard to make sure we did everything the right way. And now I see us HERE! In The Country Music Hall of Fame... the ROTUNDA! It is the greatest honor in a career of honors to be up on that wall... in the circle. I got up, said a prayer of thanks to my Lord and Savior, and wiped the tears. I had an interview to do, and by now Bill Cody and WSM were waiting for me. However, rest assured... I will NEVER forget these moments... EVER!
GC: Guys, thanks first off for taking the time for Georgia-Country.com. You all are a legendary country group that anyone that knows music, especially country music, has heard of the Oak Ridge Boys. How has the fame changed your lives over the years?
ORB: The cool thing is I don't think we have really changed at all over all of these decades. Everyone seems the same to me. We are a bit older and wiser... to be sure. We have learned how to this and to make it all as easy as possible. We don't sweat the small stuff as much as we did in younger days and that is good because most stuff IS small stuff! We have grown together as men... as friends... as brothers and what we have accomplished together is more than remarkable!
GC: You've shared the stage with almost every major act over the years. Which artist would you say was the most enjoyable or one you remember the most?
ORB: Well Johnny Cash always comes to mind first but so many have inspired and helped us over the years like Jimmy Dean, Roy Clark and Kenny Rogers. We have probably learned more from Kenny then anyone.
GC: In 1977 you all switch from gospel to country. How did your fans at that time receive the switch or move to country?
ORB: Well, we didn't go to bed as a Gospel quartet and wake up as Country music stars. There were several years of transition, and they were pretty gray to be sure. A few folks turned on us long before we left Gospel, because we were so innovative in our approach. But, overall, most stayed with us. Interestingly, we interact with Gospel now more than we ever have.
GC: Of all your great hits, which song is the most fun to perform?
ORB: I am such a fan of ALL of our songs. To me each song represents a certain time and place in our lives but if you ask the fans it would be ELVIRA hands down and YES.. we love to sing it!
GC: You all have performed the world. Which city or venue has been your favorite to perform and why?
ORB: No real favorite to me although I love the big outdoor Fairs and Festivals in the summer. To me though, wherever people gather to hear us sing is very special... no matter where that might be.
GC: In 2012, you somewhat got back to your roots, by recording "Back Home Again". Is the band more back in the gospel mode or was that more of a recording you wanted to do at that time?
ORB: Several times over the years we have dipped back into our Gospel roots to record most recently our Rock Of Ages Hymns album. We love to sing Gospel. On our biggest selling country albums you will still find a Gospel Song...
GC: For William Lee Golden,, how long is your beard?
ORB: I will answer for him... it goes to his waist and he sleeps with it outside of the covers. I believe THE BEARD is a living breathing entity.
GC: We don't see many great harmony groups in music anymore, esp country. Do you think there is a reason?
ORB: Not sure... the music pendulum swings back and forth... Right now the thrust is on solo artists and a few duets.
GC: We're sure being inducted into the Country Music Hall of Fame last year was your highest honor. Is that something you're still soaking in?
ORB: BOTH... The greatest thing to ever happen to us and still soaking it in. I think that will always be the case. It still boggles our minds that we are actually there with Johnny, Merle, Elvis and George... Heroes!
GC: What is the future of The Oak Ridge Boys?
ORB: Keep singing... keep planning... keep recording... keep living... Only God will control when it all ends. Joe's not coming to the bus tonight because he is dead... THAT would do it!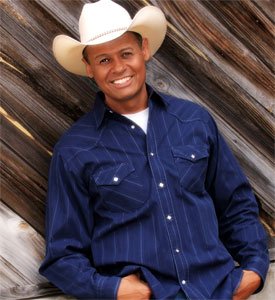 Georgia-Country.com got a chance to catch up with 90's hit maker, Neal McCoy. Below are some questions we had for Neal. Neal will be headlining a show this Thursday night, July 14th at Bremen's Mill Town Music Hall. Peforming a PRE SHOW in the Mill Town's Truckside Series show will be GC's own Jason Earl.
GC: Neal, as you started your country music career, what would you say was your biggest break early on?
NM: Meeting Charley Pride in 1981 and getting to work with him for about 5 yrs off and on.
GC: Which artist was your biggest influences early in your life or career?
NM: I was a huge Michael Jackson fan and a fan of R&B but after meeting Charley he became my mentor.
GC: You've always brought great entertainment to the stage, beyond just the singing. Where did that come from?
NM: Having the "want to"- to be better than anyone else and the desire to truly entertain everyone that ever comes to a Neal McCoy show!!
GC: What has been your favorite hit that you've had and why?
NM: It's gotta be between "The Shake" and "Wink" - Probably "Wink" since it was a Bigger Hit!!! HA!
GC: What or where was your most favorite show you've done and why?
NM: My favorite show in the US is a Festival in Rhinelander Wisconsin called the Hodag Country Music Festival! Best fans ever!!
Favorite show out of the Country would be any USO show -having the opportunity to let the troops know how much we love and appreciate them!!
GC: Of all the touring you've done over the years, which act have you've enjoyed touring with the most and why?
NM: Oh! That's a toss up between Charley Pride and Blake Shelton
GC: What was the main reason you decided to cut your hair when you did?
NM: Well, I just flat got tired of messing with it. Wish there was a better story but there's not, ha!
GC: As we've seen, country music continues to change or evolve. Do you like the changes we've seen with "bro country" and other types?
NM: The changes don't bother me at all. It's new generation of country listeners and a lot of them are liking the music now, so more power to em!!
GC: What do you think the future of country music will be?
NM: There is no way of predicting the future of any music. It's always evolving and so are the listeners!!!
GC: What plans do you have the rest of the year and into 2017?
NM: I'm just going to keep traveling and entertaining and letting everyone know about my latest project titled You Don't Know Me featuring Songs from the Great American Songbook. Really Great music!!!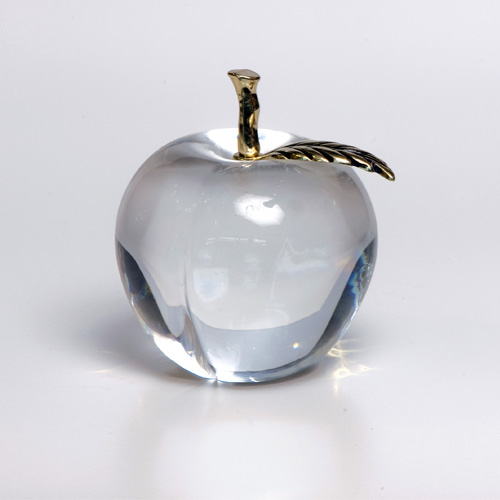 INTERVIEW WITH LEGENDARY DJ, RHUBARB JONES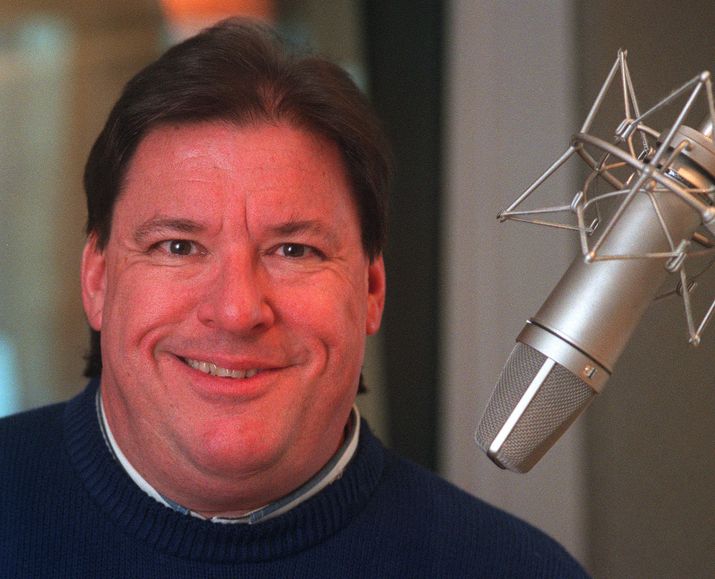 GC: Rhubarb, you started in radio in the early 70s. What would you say is the biggest difference in radio today than 40+ years ago?
RJ: Technology is the number one difference. I started with turntables and cart machines. Now is is all digital and I don't know too many stations that still have cart machines or turn tables.
GC: In the 60s and 70s, radio stations were more than glad to have unknown singers come in and sing a song live. Why is that not a common place anymore?
RJ: Unknown and up and coming singers dropped in on radio stations. Dolly Parton, Tammy Wynette, Alabama, and so many other Country music artists became KNOWN because they reached out to radio for exposure. Today the "gate keepers" have pretty well stopped interviews with anyone except well established stars.
GC: Do you think its harder for someone today to be a DJ than it was when you first started? And if so, why?
RJ: It is much harder today to get into radio because so many stations do more with less. Voice tracking, syndication etc have made it very difficult to get on the air even in smaller markets.
GC: How has "corporate radio" today, changed radio?
RJ: Corporate radio has not only changed radio but killed the goose that laid the golden egg. Deregulation has smothered competition and has made radio "vanilla." The same music, artists, syndicated talk radio are the same in every city and town in America.
GC: We've seen many recording format changes in last 40 years, from tape to cassettes, to cds to now downloads to ipods and such. Has they always effected radio listening habits like the talk has always been?
RJ: We are living in an on demand world. I polled my students at Kennesaw State University and found that most don't listen to radio. Pandora and iTunes have changed the game. To make radio listening popular among younger listeners you have to appeal to their habits and tastes.
GC: What would you say was the funniest moment on radio?
RJ: It hasn't happened yet.
GC: What artist interview on radio was your favorite and why?
RJ: Interviewing Garth Brooks when he was unknown was a good memory.
GC: What has been to you, the biggest change in country music in the last 5 or 10+ years?
RJ: I think the influx of singers wearing ball caps and singing about "getting drunk by the creek watchin' gals in their daisy dukes" has grown tiresome to me. The biggest change I've seen was the lack of "taking chances." Going out on a limb on a record is almost unheard of now in radio.
GC: Some feel with Sirius XM, Pandora and other "pay radio", where do you see traditional radio going?
RJ: Radio will survive. Small market and medium market radio I think will thrive in the coming years. Large market radio/corporate radio will continue to have challenges. Technology will continue to give listeners more alternatives to what is on AM and FM. I never thought Sirius XM would make it 19 years ago when I met the founder of XM. I was proven wrong. I listen to Sirius XM daily. I don't listen to Atlanta country radio at all. I listen to my hometown AM station that plays classic country music.